UK agents make their mark at Virtuoso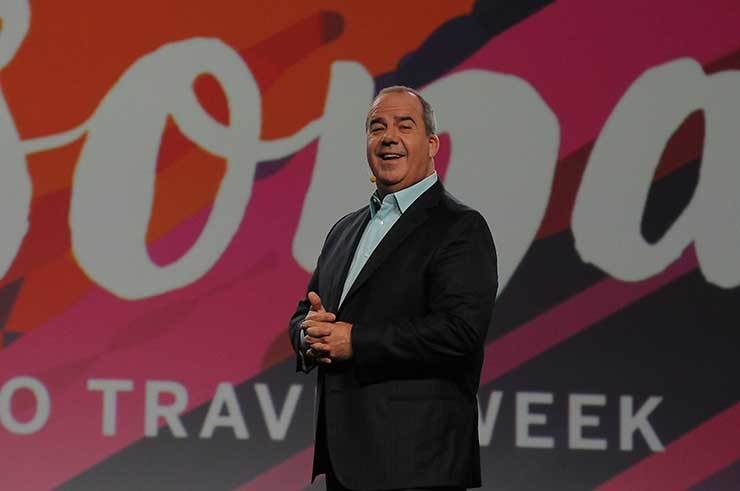 Colletts Travel of London was named as the Top Virtuoso Network Production member for the EMEA region at Virtuoso Travel Week in Las Vegas.

Virtuoso was also celebrating a milestone, having launched the network with just a handful of participants 30 years ago. Travel Week started as an event 28 years ago and the show is now so enormous that it now takes over the Bellagio, Vdara and Aria hotels on the strip, attracting 5,257 attendees from 98 countries this year.

Virtuoso chairman, founder and chief executive Matthew Upchurch said there was an 8% increase in advisors, to 2,235 and 9% more suppliers, at 2,493.

During Virtuoso Travel Week, buyers meet suppliers at one-to-one meetings, which by the end of the event, would have numbered around 320,000 in total, taking the equivalent of 2.9 years to conduct.

"It seems unreal to say we started out with only 98 people at the first ever travel week; now we have people from 98 countries attending," Upchurch said. "The philosophy that led to the creation of Virtuoso was a firm belief that travel agencies and suppliers need each other to be successful and that Virtuoso's function is to facilitate by creating tools and services that support each side."

As Virtuoso grows, Upchurch said there was a key focus on decentralised events, taking more suppliers "on the road" to meet member agencies. "Travel Week on tour saw us visit 22 new places in 66 cities reaching a record number of agencies worldwide," he added.

There are now 40 members across EMEA, with 16 of those in the UK and new ones just having joined including Selective Asia and Worldwide Escapes; events for this region will be coming up in November in London and Paris.

At the opening ceremony Upchurch announced a range of new initiatives to help support the Virtuoso members, such as Virtuoso Virtual Reality part of its Incubator programme, which is designed to encourage development of B2B tech that can help agents. The move will see Virtual Reality rolled out in member locations to those who wish to try it.

Upchurch also said that living in a "VUCA world" - volatility, uncertainty, complexity and ambiguity – is pushing people back towards trusted travel advisors "in a world plagued with uncertainty".

"In an exponentially changing environment, we don't offer a rulebook. We believe in principles, not protocols. And we have four guiding principles we believe will anchor our future: ensure success for our agency members, make it personal for both our partners and their clients, pioneer and innovate, and tell the advisor story again and again," Upchurch said.

Virtuoso now comprises 391 agency members with more than 11,400 travel advisors in 40 countries and has preferred relationships with 1,700 hotels, cruise lines, airlines, tour companies and tourist offices.

Its members book more than $15.5 billion in travel sales a year through Virtuoso preferred partners.