Agents are at the heart of Tauck's UK business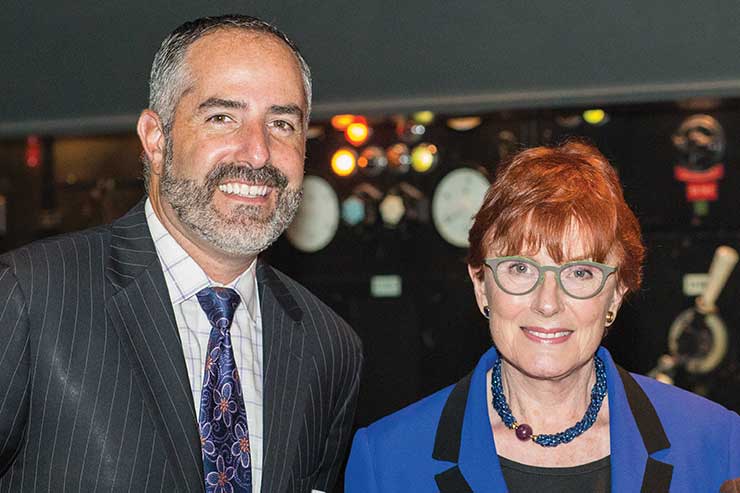 Speaking in London last week, Tauck's vice-president of global sales Steven Spivak said the line was focused on growing its UK business – with agents at the heart of it.

The line opened its first UK office in 2014, and during the past two years has been steadily expanding, creating a sales team of three and a reservation centre, and offering pricing in sterling rather than dollars.

It is now a member of Abta and has its own Atol, while Spivak said the line had also recently joined Aito.

"More than 90% of our business comes through the trade," he said. "We are nothing without the trade."

He added that the line's new "agent certification programme", which educates agents about the company, had proven particularly beneficial. "We've done three of them – two on river cruises and one in the Langham Hotel in London. We're going to be doing another one in February in the Langham too, with another 50 agents."

Tauck also launched a new "partner advisory board" in May, which Spivak said had helped the line better meet the needs of agents.

"We had 15 travel agency owners who came together for a meeting to discuss what they thought of us and what they thought we should be doing more of. It's about us saying: 'We don't have all the answers – we want you to tell us'," he told TTG.

Spivak said the results from it had been "amazing". "It's changed the course of everything that we do".

The line will also be holding another advisory board meeting with the same agents at the Balmoral Hotel in Edinburgh later this year.

"The trade are everything to us," Spivak added. "They can give us the endorsement which we could never get on our own."

Spivak was speaking at an event to mark the news that Celia Sandys had become the line's new brand ambassador (the two are pictured together above). She spoke of the holidays she took with her grandfather, and revealed that Churchill would have greatly enjoyed river cruising, had it been more common at the time.

"His favourite pastimes were painting and swimming, so anywhere that he could do both of these things were perfect holidays for him," she added.