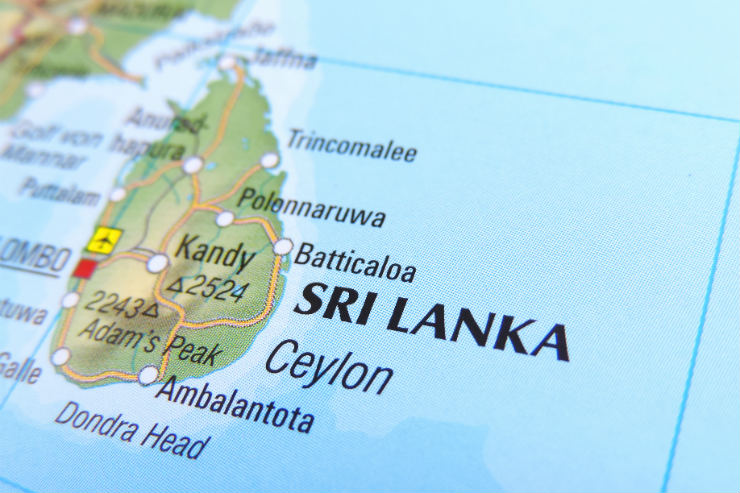 Sri Lanka map iStock-503399921.jpg
The event, Specialists Support Sri Lanka, will be held at the Royal Over-Seas League in central London on Tuesday, 16 July from 7pm to 9pm. There will also be an earlier two-hour slot for meetings between hoteliers and UK operators.


Experience Travel Group, Travel Galley and the Sri Lanka Tourism Alliance, which represents Sri Lankan hoteliers, have combined to organise the event with support from Aito and the Sri Lankan High Commission in London.

It will be attended not just by Aito members but only also the wider UK industry, while Sri Lankan hoteliers will be flying in to meet with key trade partners.

Aito chairman Derek Moore said: "Our Aito Sri Lankan specialists have been hugely proactive in terms of getting tourism to Sri Lanka back on track. They know between them many hundreds of people in Sri Lanka with tourism-related jobs whose livelihoods and income have juddered to a halt.

"It's vital that Sri Lanka's recovery from that blow is speedy and long-lived. We believe that Specialists Support Sri Lanka will help kick-start a new wave of tourism from UK travellers."

Foreign Office advice against all non-essential travel to Sri Lanka was lifted in early June allowing UK travel companies to resume trips to the island.
Moore added: "The aim of Specialists Support Sri Lanka is to bring together the entire UK travel community which works with Sri Lanka - including non-Aito members and some of the much larger UK-based travel companies."


Operators and hoteliers wanting to attend the event, should email tom@aito.com