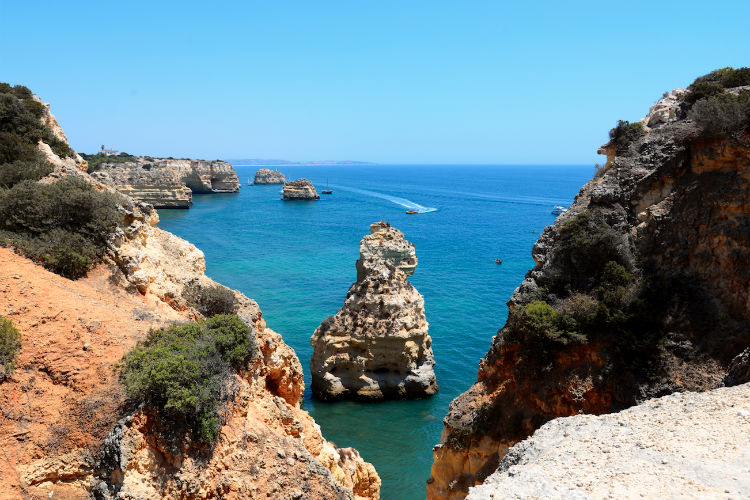 More touriism services will resume in the Algarve over the next few weeks
The region is stressing it will be "open for tourists" this summer and would be welcoming international visitors once travel restrictions are lifted.

Algarve Tourism's president Joao Fernandes said Portugal had suffered "much fewer" Covid-19 cases than other EU countries due to its preventative measures and extensive testing during the early stages of the pandemic.

"Furthermore, the Algarve is one of the least affected regions in Portugal, and so we are now in a position to carefully plan a gradual reopening of its economic and social activity," added Fernandes.

Currently, more than one-third of the Algarve's hotels are open with plans to raise this to 75% next month and most properties are expected to be welcoming guests by July.

Authorities plan to allow restaurants to reopen on 18 May with a 50% capacity restriction, while beaches are due to open in June with health regulations and procedures being developed to help prevent the spread of the coronavirus. Water parks are also set to reopen in June and July.

Procedures being implemented at Faro airport include measuring passengers' temperatures, placing hand sanitisers throughout the terminals and signage warning about the need for extra hygiene care and social distancing.

The region, working alongside Portugal Tourism, has developed a Safe & Clean stamp certifying businesses that comply with new hygiene measures.

"The priority now is to reassure visitors, workers and residents in general that their safety is our first concern. In this sense, the Algarve is very well prepared, as attested by the rapid adhesion of companies to the Clean & Safe seal," said Fernandes.

"The question of the reopening of borders and the resumption of air traffic is the main factor that remains undefined and that prevents the return of tourist activity in full."

Fernandes added the Algarve was now "keenly awaiting the EU guidelines" on plans for reopening borders within the bloc.

"The Algarve has received some positive signs," he said. "Several international airlines and tour operators are showing great interest in restarting their operations to the region, some of which already have information on their websites and are taking holiday reservations."