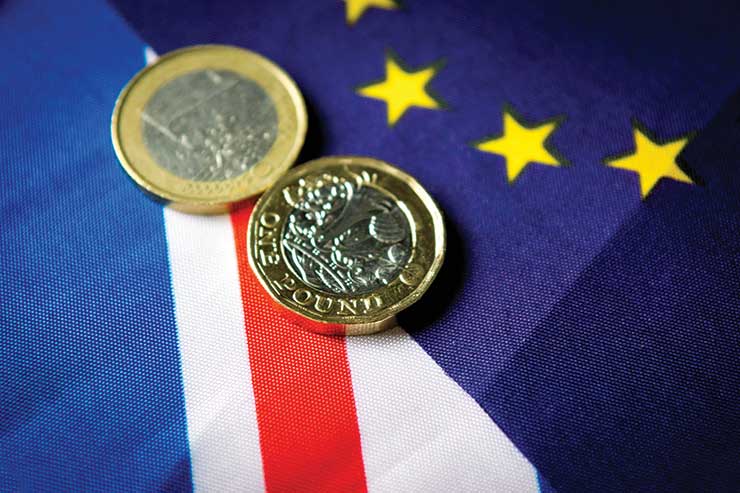 Brexit, pound, euro flags
As soon as the EU's free movement laws no longer apply, Brits will need to fill out a form and pay €7 for a visa waiver, valid for three years.
Natasha Bertaud, a spokesperson for Jean-Claude Juncker, the European Commission's president, made the announcement on Twitter.
Sky News added the move was confirmed in response to a question to Claude-Juncker.
Etias - The European Travel Information and Authorisation System - will be neccessary for Brits and other third country residents.
The government had made it clear it wanted to secure an exemption for British citizens after we leave the EU.