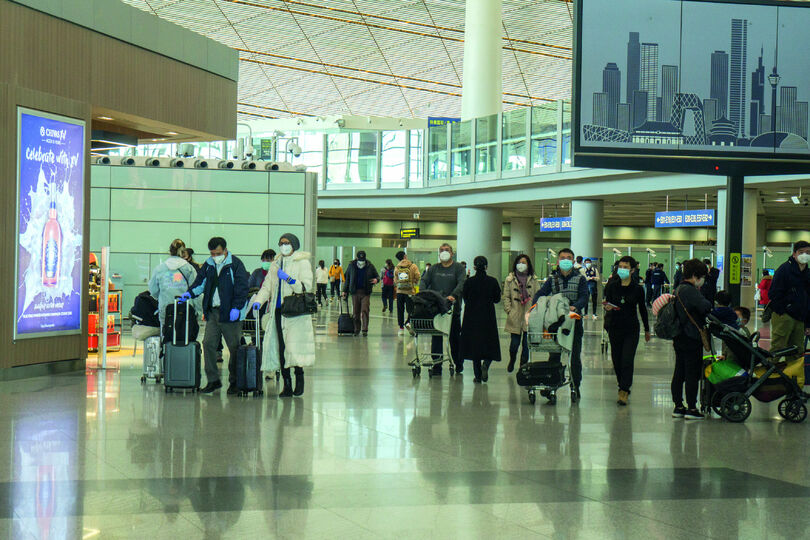 Coronavirus is impacting bookings to Europe from key Asian markets
European tourism association Etoa said there was particular concern over the impact of the virus on three vital inbound markets: China, Japan and the US.
Etoa said total arrivals from China could halve in 2020 compared with 2019, with a year-on-year fall of between 45% and 55% leading to 1.7 million fewer Chinese visitors to the continent with spending dropping in Europe by around €2.5 billion.
Meanwhile Japan is estimated to see a 20% drop in visitors to Europe, although this is based on the assumption that the coronavirus outbreak "stabilises quickly".
The US market could also face a similar scale of decline in visitor numbers to Europe this year, with the outbreak in Italy leading to a "wave of abandoned reservations".
"The US has become a robust and resilient market, if we see a resolution to the crisis then much of the damage can be contained," said Etoa in an update.
"There is no requirement for visas, Europe is a familiar destination and there is substantial airlift. If there is a sustained movement away from travel to Europe we may be looking at shortfalls in arrivals similar to what we anticipate from Japan."
Etoa chief executive Tom Jenkins said: "The new coronavirus outbreak is posing extraordinary difficulties for the European inbound travel industry.
"Inbound European tourism is facing its toughest challenge since the 1991 Gulf War. The news from China that the epidemic is plateauing is heartening, as are the statistics on the severity of its impact on individuals."
Jenkins stressed that Etoa operators would continue to run their tours "unless explicitly ordered otherwise".
"People from a non-affected area visiting another non-affected area pose no threat," he added.
"As an association, we are running all scheduled events and attending all forthcoming events. Tourism is a vital component in the economy, and a bellwether for confidence in the service sector. Where it can continue, it must."
Jenkins said Etoa had "every intention" of running its China European Marketplace, which is due to take place in Shanghai on 12 May
"China is a vital and growing market which now needs – and deserves – cultivation and support," he added. "The recovery will come, and we need to lay the groundwork now."