Decking 'the hulls' onboard Independence of the Seas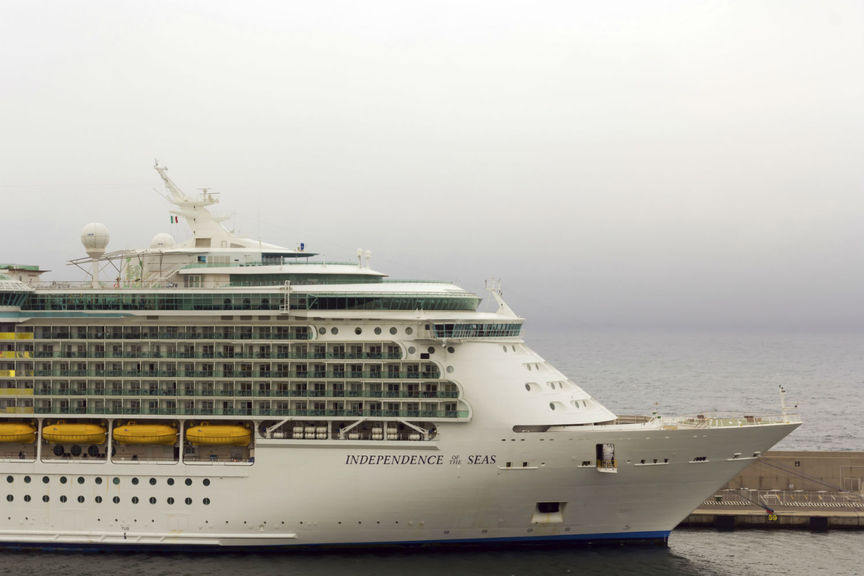 Sharelines
---
As we enter December, the Royal Caribbean vessel reveals how it keeps passengers in the festive spirit
---
Over the course of December, the 4,000-passenger vessel will not so much Step Into Christmas as Elton John once sang, but rather plunge head-first through a festive-themed wave.
During the holiday season, the Freedom-class ship will stock its stores high with thousands of crackers, stockings and sprouts to keep passengers onboard feeling Christmassy.
At the centrepiece of its festive fun will be a 40ft Christmas tree, decorated with 2,000 baubles.
On the all-important food front, 7,000lbs of turkey will be carved, 4,800 Christmas puddings will be served, 5,500 mince pies munched and a whopping 800 lbs of Brussel sprouts will be eaten.
Passengers will be suitable refreshed thanks to 12,500 glasses of mulled wine ready to be clinked and 16,000 glasses of champagne poured.
Not forgetting decorations: love it or loathe it, you won't be far from it with two miles of tinsel used onboard and 1,500 stockings hung in staterooms.