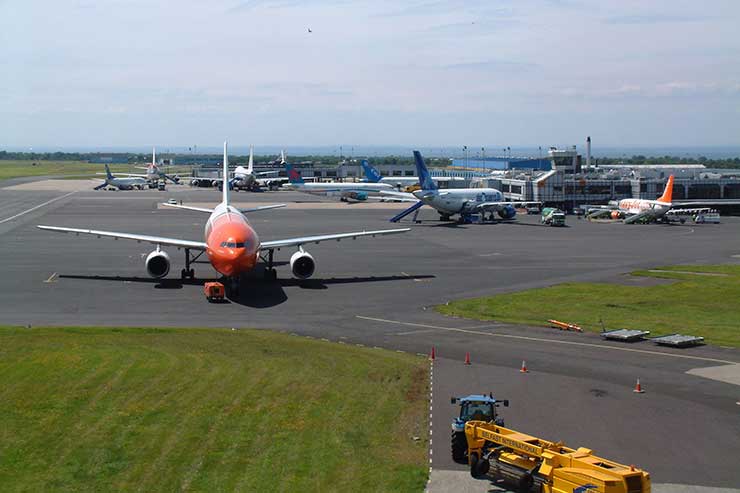 Belfast International airport
TTG has learned the DfT is advertising for a head of aviation EU exit negotiations to "lead on the overall negotiating position on aviation", plus a head of airspace strategy.

It comes as fears resurfaced this week that flights could be grounded from next March if there is no UK-EU Brexit deal.

National press reports have suggested the European Commission will not allow the CAA and the European Aviation Safety Agency (Easa) to negotiate a "backstop" contingency plan for aviation if Brexit talks fail.

The General Aviation Manufacturers Association (Gama) and UK aerospace trade association ADS Group has called on the commission to allow urgent talks between the two regulators to ensure flights are not grounded after March 29, 2019.
However, the EU's chief Brexit negotiator, Michel Barnier, is understood to have rejected this.
OPINION: DfT's job ads are like political satire - sadly, they are anything but

Despite the setback, aviation and travel associations are confident a deal will be reached.
Aito chairman Derek Moore told TTG: "I think some sort of deal will be done – if flights were grounded, so many EU economies would be disadvantaged.

"There's no way Spain is not going to want to accept flights from the UK. They will find a way around it."
MORE: Air deal 'critical' as government outlines potential Brexit impacts - Abta

Alan Wardle, Abta's director of public affairs, added the importance of a good deal on aviation had long been recognised: "This was reiterated when we met with officials and ambassadors in Brussels last week," he said.

Airlines UK, the trade body for UK-based carriers, said it did not foresee a no-deal scenario for aviation post-Brexit.
Dale Keller, chief executive of airline association BAR UK, added: "No contingency arrangements sounds worrying but it should be inconceivable that access between the UK and the EU27 be less than it is today."