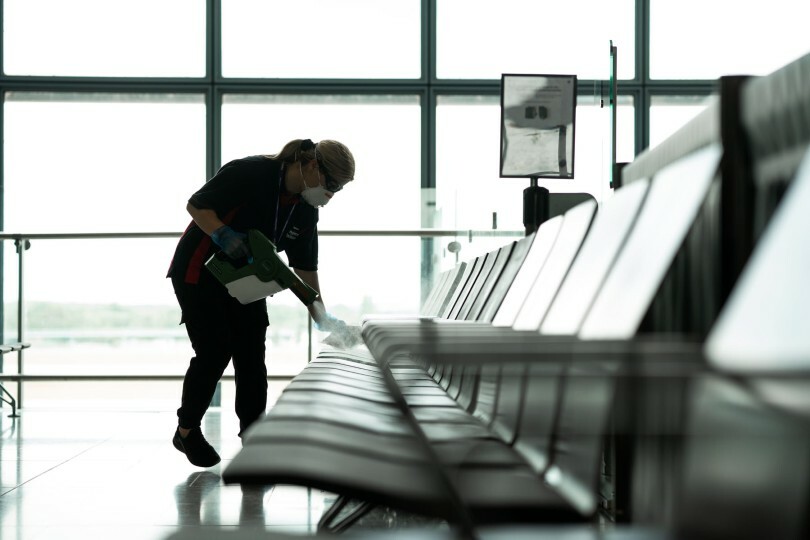 Heathrow is adding CommonPass to its anti-Covid measures for some passengers
The CommonPass system is being piloted on United Airlines' flights between Heathrow and Newark to try to develop a standard digital formula for Covid test data.
To use the system, travellers take a Covid-19 test at a certified lab and upload results to their mobile phone. They then complete any additional health screening questionnaires required by the destination country.
CommonPass then confirms a traveller's compliance with the destination country's entry requirements and generates a QR code. This code can be scanned by airline staff and border officials and printed for users without mobile devices.
The system is run by the World Economic Forum and The Commons Project, a Swiss non-profit foundation building global digital services for the common good.
"Testing is a key component of a multi-layered approach to safely reopening travel," said Steve Morrissey, United's vice president, regulatory and policy.
"Trials with solutions like CommonPass are critical to demonstrate the potential for testing as an alternative to blanket quarantine measures or travel restrictions, while we continue to focus on the safety and health of our customers and employees."
CommonPass is also being piloted on Cathay Pacific flights, initially between Hong Kong and Singapore.
"Individual national responses will not be sufficient to address this global crisis," said Christoph Wolff, head of mobility at the World Economic Forum.
"Bans, bubbles and quarantines may provide short term protection, but developed and developing nations alike need a long-term, flexible and risk-based approach like CommonPass."
Following the initial trial, it is planned to add additional carriers and routes in Asia, Africa and the Middle East.
"Without the ability to trust Covid-19 tests – and eventually vaccine records – across international borders, many countries will feel compelled to retain full travel bans and mandatory quarantines for as long as the pandemic persists," said Dr Bradley Perkins, chief medical officer of The Commons Project and former official at the US Center for Disease Control and Prevention.