How the Travel Foundation is protecting the waters of Fethiye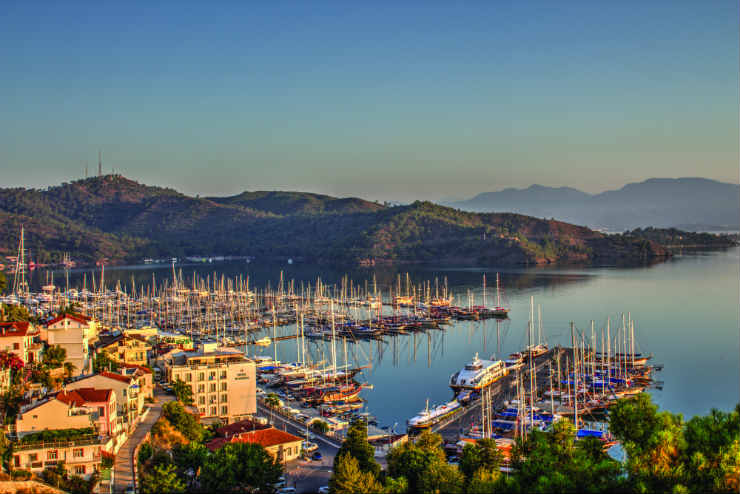 Following the success of the Travel Foundation's Taste of Fethiye project in southwest Turkey (TTG January 12, 2017), the charity has a new project on the go in the area.
Last year the Taste of Fethiye project was handed over to a local agency, and the Travel Foundation is now working on another project to preserve the natural resources of Fethiye and the surrounding region.
The beautiful beaches, quiet bays, islands and marine life are a major draw for tourists, and a popular activity is a day out on a traditional Turkish wooden boat called a gulet. There are 9,000 boats and yachts using Fethiye and neighbouring Gocek bays annually. Around 90 boats offer daily trips from Fethiye with a carrying capacity of more than 5,000 people, which adds up to about 350,000 tourists going on daily boat trips each year.
Look to future
The demand for berthing space in Turkey is set to double by 2030 as marine tourism grows, and that growth will be strongest in the Mugla region including Fethiye and Gocek. Therefore the Travel Foundation initiated the Blue Wave project to ensure marine tourism has a sustainable future in the region, to keep the waters pristine and sea life thriving.
The strength of Blue Wave is in its partners. The Travel Foundation is joined by D Marin, which represents a quarter of all Turkey's marinas, the Chamber of Shipping, and Turmepa (a Turkish marine conservation NGO) plus a number of implementing partners. They are working together to test approaches to improve the sustainable practices of boat operators, marinas and tourists.
Reducing pollution
The focus is on reducing the risk of water pollution by reducing and safely disposing of litter, sewage, waste water, bilge water and chemicals. So far, there have been beach cleans and 60,000 educational maps given to tourists through marinas and boat operator cooperatives.
A sustainable boating manual – the first of its kind in Turkey – will be launched in the coming weeks accompanied by training for boat operator staff. Blue Wave will also be working with destination authorities to ensure enforcement and the right infrastructure is in place for responsible waste disposal.
Why does it matter?
The marine area and coastline has been designated a Special Environmental Protected Area (Sepa). It is home to many endangered species including loggerhead turtles (who also nest here) and monk seals (it's thought there are fewer than 700 remaining in the world) as well as bottlenose dolphins, coral reefs and seagrass meadows.
The coastal environment is also vital for tourism. The total annual value of the Fethiye-Gocek Sepa is estimated to be around $210 million per year, of which 95% comes from tourism activities.
Blue Wave partners understand that future growth in marine tourism mustn't erode the beauty, biodiversity and value of the seas, which bring the tourists here in the first place.
Furthermore, there is a good chance that successes achieved in Fethiye and Gocek will be rolled-out to other parts of Turkey – particularly as many of the Blue Wave partners have a national reach.
What should I tell my customers?
Firstly, encourage them to go on a boat trip. It is one of the best ways to see the beautiful coastline and the only way to access some of the quiet bays and of course the islands. They should try to choose boat operators carefully – ask about their sustainable policies and practices such as how they deal with their waste.
Emphasise how special, pristine and therefore fragile the marine environment is – it really should be a case of "leave nothing behind".
That includes cigarette butts, which are the most common type of litter. Butts are not biodegradable – they are a type of plastic containing many toxins that can leach into water and affect aquatic life.
Another issue customers can help with is pollution from soaps, shower gels and sun creams, which are washed off and collect in the still waters of the bays and harbours. They can buy biodegradable products to address this.