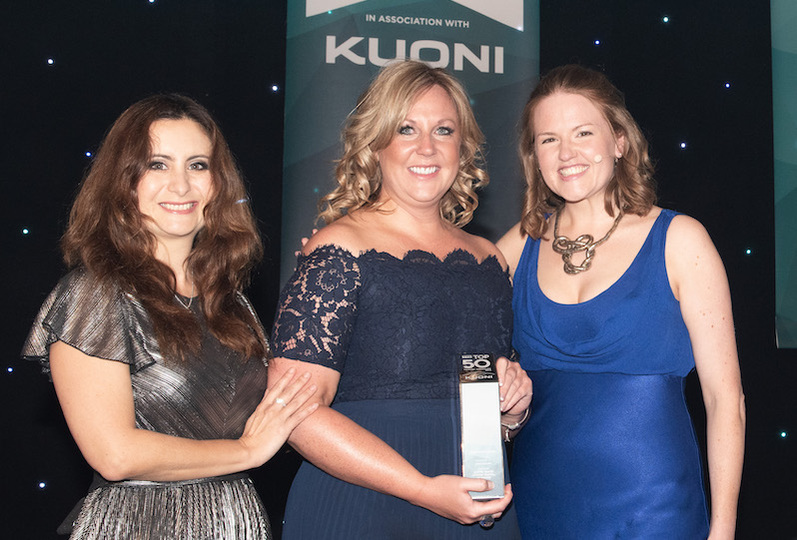 TTGs Community Hero winner 2019 was Sophie Baker of Oyster Travel
Part of the TTG Top 50 programme, the Community Hero category was introduced last year, and is once again sponsored by Gran Canaria.
The five very deserving agents and agencies chosen as finalists for 2020 are:
Homeworker Andrew Rowdon, who has steered an impressive youth development initiative including cooking classes, theatre skills workshops and sports tournaments to help build children's confidence.


Anthony Sillars, co-owner of Barrhead Travel Clydebank, who founded a permanent foodbank in his store and gives his free time to work with underprivileged children and people with disabilities.


Hays Travel, Redcar, where the team "hiked" 35 miles to head office, using a treadmill in their store, to raise money for a charity set up by a bereaved client, as well as running coach trips to raise money for struggling local families.


LAH Travel, West Kilbride, which has partnered with a local charity for the hungry and vulnerable, raising £10,000 through customer donations alongside doing a charity walk as a team and boss Linda Hill Miller helping to run hugely successful fundraising events.


Nicola Palmer, managing director of newly-established Perfect Getaways, which has five branches in the north west, who raised more than £12,500 last year with the help of her team, including doing a skydive herself and running coach trips to benefit a range of good causes including a cancer charity and an anti-knife crime charity.
Last year's winner was Sophie Baker, manager of Oyster Travel in Norwich (pictured above), who raised £11,000 in one year through an incredible series of physical challenges and fundraising events.

TTG group editor Pippa Jacks said: "It was incredibly difficult to choose just five from a long-list of 20 contenders in this category, which demonstrates the huge contribution travel agents make to good causes the length and breadth of the country. From fundraising for charities to giving their free time to those in need, these finalists are true heroes in their local communities."

Read more about the five finalists in this week's digital edition.