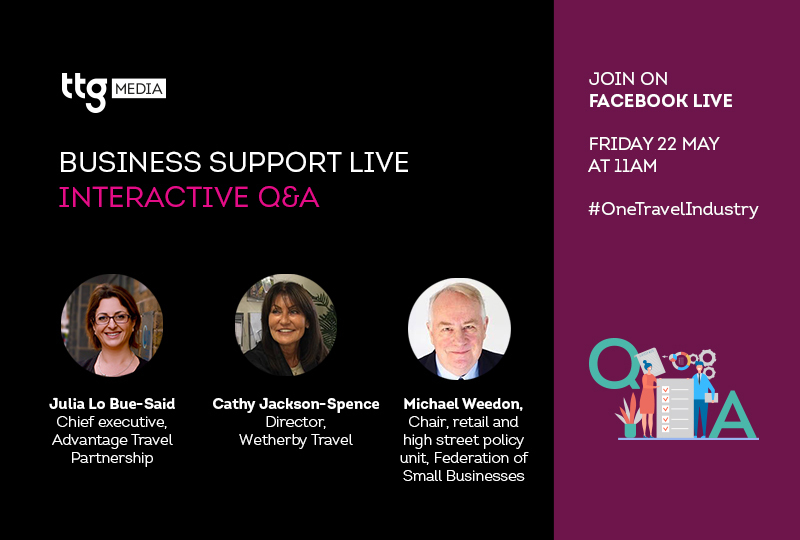 How can agents prepare to return to the high street will be discussed on Friday
How can agents prepare to reopen their high street shops and what health and safety measures should they consider putting in place will form the subject of TTG's latest Business Support Live session on Friday (22 May).
Guest panellists for the event are Julia Lo Bue-Said, chief executive of The Advantage Travel Partnership; Cathy Jackson-Spence, director of independent agency Wetherby Travel and Michael Weedon, chair of the Federation of Small Businesses' retail and high street policy unit.
The interactive session will take place at 11am on the Travel Trade Gazette Facebook page with travel professionals invited to send in questions for the panel beforehand by emailing Tparry@ttgmedia.com, or comment live during the discussion.
Head over to the event page now for more details and don't forget to click or tap "Going" or "Interested" to get a reminder to tune in on Friday.