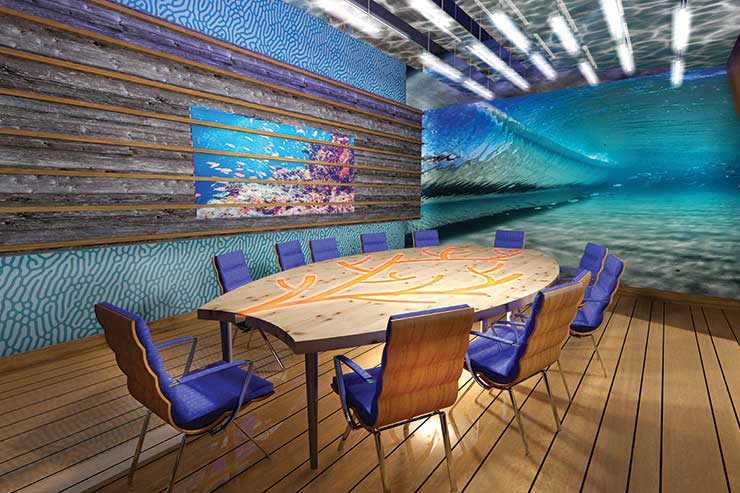 GMT2 Leyland HQ Concept Meeting Room
While the outcomes have not yet been finalised, Lisa McAuley, Gold Medal and Travel 2 managing director, revealed some headline findings to TTG, including that 92% of independent agents book Gold Medal and 89% Travel 2.

"Agents really like our brochures, but we will likely now look at consolidating a couple of our titles and expanding some others," she said.

It was found brochure pricing was increasingly seen as irrelevant, with 62% of agents saying clients don't use them. Respondents also conveyed brochure pricing could be a "double-edged sword". Meanwhile, 32% of respondents said they wanted a "price from" and only 7% said prices were even necessary. A total of 53% said they wanted to see pricing in date bands.

"While we probably won't drop brochure pricing, it does take a lot of manpower to produce them [so] we are considering what needs to change," said McAuley.

Elsewhere, McAuley said there was a "huge amount" of excitement among staff about Gold Medal and Netflights' move into their new "state-of-the-art" Leyland offices in time for the summer. They will be open-plan and will include a 170-seat "eat-and-meet" area and flexible meeting space.

"Dnata wanted to show its strength and commitment to its future in the UK," said McAuley. "We wanted to give our team the best facilities. There are teams looking at community gardens, and a huge pond area is being revamped to encourage wildlife."

McAuley further revealed money had been ring-fenced this year for an upgrade to the Travel 2 offices in Glasgow.