How the TTG Travel Heroes restored Key Holidays' vigour
06 Nov 2020
by Madeleine Barber
Key Holidays director Jonathan Cunningham tells Madeleine Barber how the agency – a TTG Travel Heroes mentee – plans to bounce back following lockdown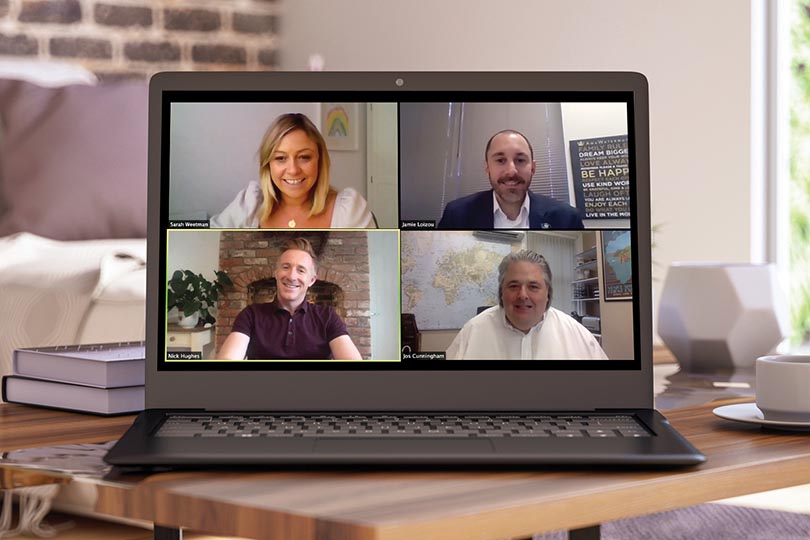 After a tough seven months of Greater Manchester going into, coming out of and then re-entering lockdown due to coronavirus, Key Holidays in Romiley – one of two travel agencies being mentored by the TTG Travel Heroes – is ready to hit the ground running.
Its director Jonathan Cunningham joined a call with AmaWaterways' Jamie Loizou, Gold Medal and Travel 2's Nick Hughes and Travelsphere and Just You's Sarah Weetman last month to hatch plans for reviving the agency's marketing and sales strategies, as well as rebuilding consumer confidence, which Cunningham says is the biggest challenge of all right now.
"I've had renewed vigour thanks to the TTG Travel Heroes, but on the high street at the moment confidence is low," he says.
NEXT STEPS
Re-establishing communication with clients is first on the agenda, so Key Holidays, like fellow mentee Destina Travel in Hagley, is working with the three TTG Travel Heroes to organise a virtual event this month.
"One client has said she'd be up for attending a virtual event, which has given me renewed impetus," says Cunningham. "It's [a case of taking] baby steps and we want to work on consumer confidence first."
In order to achieve this during the event, the TTG Travel Heroes will each talk about insurance and the protocols their respective companies have put in place to ensure safe travel during the pandemic.
UNPACKING THE BOOKING TRENDS
Nick Hughes – sales director tour operations B2B Europe, Gold Medal and Travel 2 – shares insight into current booking trends for UK and Irish clients
The supplier reports 86% of bookings are currently for 2021, with August being the top departure month.
REGIONS RECEIVING THE MOST BOOKINGS
34% – North America
16% – Middle East
13% – Caribbean
11% – Indian Ocean
10% – Asia
THE MOST POPULAR DESTINATIONS
Florida
Las Vegas
Dubai
Maldives
Abu Dhabi
Data taken from Gold Medal and Travel 2 sales in the week commencing 6 October 2020.
In addition, Hughes will provide the agency with details of Gold Medal and Travel 2's booking trends (see box) to help Cunningham target his marketing to the destinations that are currently being booked.
"Now's the time for Key Holidays to move on and get back on social media, and hopefully other agents will feel spurred on to do the same," says Cunningham.
Pre-pandemic, Key Holidays had plans to launch its own group tours this year, with the first planned for around 40 clients and due to be escorted by Cunningham and his wife. Now, this goal is for 2021.
"This is something we've taken a big step back on, but now let's go forwards and see what we can do," says Cunningham.
The agency director adds that they're hoping for this first group trip to be a walking tour in the south of France or Spain, or a cruise in Croatia. But one thing is for certain – the agency will have to adapt to the new landscape of travel.
"We as an industry are going to have to show flexibility," explains Cunningham in relation to the consequences of ever-changing government advice.
The ability to effectively manage date changes and rebookings will be advantageous for Key Holidays going forward, as will be the advice of the TTG Travel Heroes, says Cunningham. "It was so refreshing [to talk to them] and it's invaluable for us to have the support – they're top people and it'll really give me and the team a lift."
Keep up to date with the TTG Travel Heroes at ttgtravelheroes.com.