Hurtigruten celebrates Northern Lights sailings with 'largest-ever' winter brochure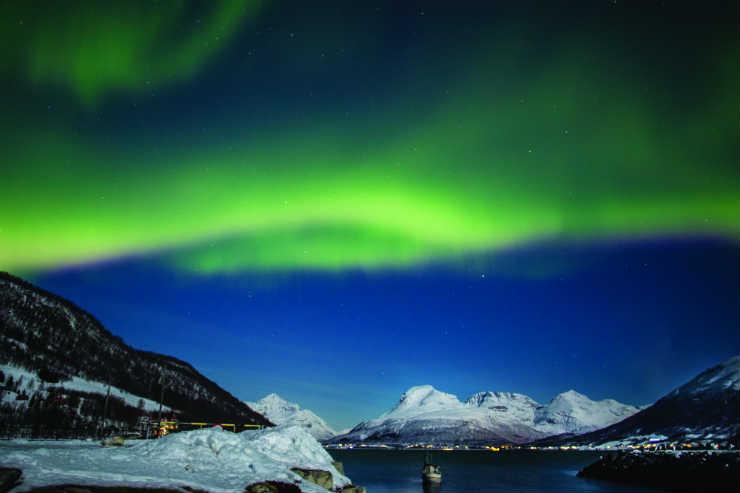 The programme comprises a fleet of 12 ships and 34 different ports along the Norwegian coastline. In addition to seeing the Northern Lights, clients can experience local culture and food, and take excursions such as husky dog sledding, snowmobiling and cross country skiing.
New for the 2018/19 brochure is an additional astronomy expert onboard Hurtigruten's Astronomy Voyages. Lecturer Graham Bryant, chairman of the Clanfield Observatory in Hampshire, joins existing experts Dr John Mason and Ian Ridpath.
Additional regional charter departures have been added for the flight-inclusive Classic Round Voyage, and will this year include Manchester, Bristol, Bournemouth, Glasgow, Birmingham, Newcastle, Cardiff and Leeds Bradford in addition to London Gatwick.
Expedition teams, knowledgeable on history, geology and biology, will now be onboard for 10 of the ships in the fleet.
Hurtigruten offers a Northern Lights Promise on its 12-day Classic Round Voyage and Astronomy Voyage, whereby guests receive a free six or seven-day trip if the Northern Lights do not make an appearance. The promise is valid for departures from October 1, 2018 until the end of March 2019.