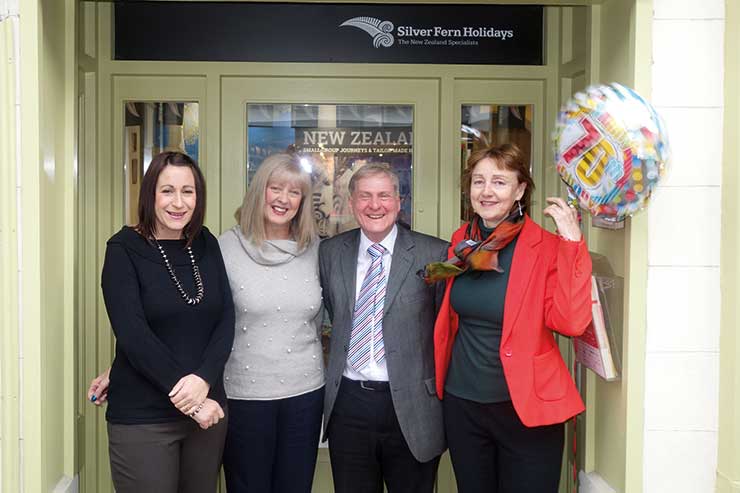 Hyde Barker from left Gemaine Martin, Susan Bramley, Robert Turner and Barbara Cray
Hyde Barker Travel, based in the Nottinghamshire village of Southwell, began celebrating last month with its annual travel show, featuring 27 suppliers.

The business – owned since 2011 by Barbara Cray and John Lightwood – is also offering a special Platinum Package for customers, which includes a number of complimentary travel extras such as priority boarding and airport parking.

Hyde Barker will also host a "cruise extravaganza" show for suppliers in November.

The business was originally named Holiday Travel when founded by Denzil Hyde-Barker in 1948. He and his wife Peggy's son Michael Hyde-Barker joined the firm in 1960, changing the company's name.

The business later passed to Denzil's grandson Philip Hyde-Barker who subsequently sold it to Cray and Lightwood. They also own and run New Zealand specialist and Aito operator Silver Fern Holidays.

Longstanding staff at Hyde Barker include Robert Turner, who has worked for the business since 1980, and Sue Bramley, who joined as a school leaver in 1979.

Cray told TTG: "It feels brilliant to enter such a special year and we're still on the high street and going from strength to strength.

"We are incredibly proud that a brand that's been around for so long is still so popular and we are continuing to grow our customer-base throughout the East Midlands."