Jet2holidays set to raise profile in the south-east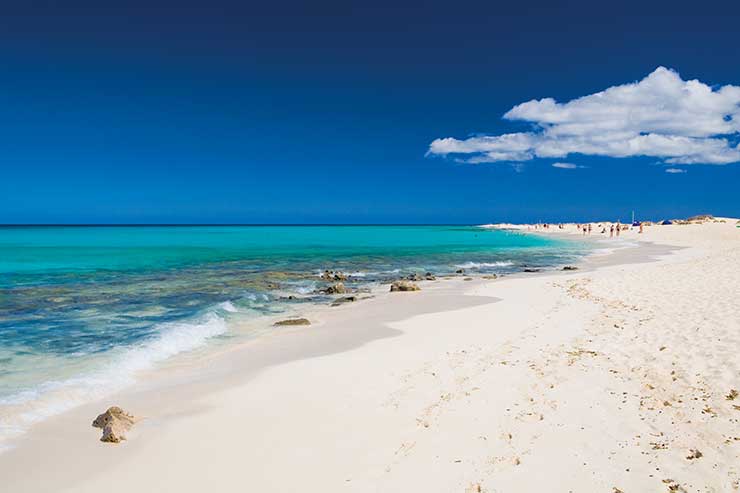 Sharelines
---
Jet2holidays sales reps will "blitz" Stansted's catchment area these three weeks to increase brand awareness
---
Head of sales Alan Cross and eight sales reps will "blitz" the airport's catchment area during the next three weeks to increase awareness of the brand.

Cross told TTG that Jet2holidays was focused on "introducing" itself to agents after the company and its low-cost sister airline, Jet2.com, announced the Essex terminal as its ninth UK base this month. Jet2holidays has also appointed a Stansted-dedicated sales executive, Zoe Grkinic, and Cross revealed meetings had already been organised with Colchester Travel and Premier Travel.

The firm will fly to Lanzarote, Malaga, Alicante, Dubrovnik, Faro, Madeira, Fuerteventura, Girona, Crete (Heraklion), Ibiza, Kos, Larnaca, Gran Canaria, Menorca, Paphos, Majorca, Pula, Reus, Rhodes, Tenerife and Zante, with a total of 83 services per week scheduled.

"There are 264 independent travel agencies in the Stansted area we have identified," said Cross.

"In the initial visiting period about 20% will probably drop out as they might be specialists or not focused on the package holiday market.

"We're aiming to end up with 230 to 240 that will at some point book Jet2holidays.

"What we're focusing on now is getting out in the south-east and finding out what agents want out of a tour operator, and also telling them about ourselves, the brand and how we can help them grow their business.

"It's an exciting time with the new base. Stansted has never historically been known as a holiday terminal, it's more for business travel. This opens up great opportunities, especially because of the destinations we're offering."

Cross added that Jet2holidays wants to make a third of sales in the Stansted area through the trade within "six months to a year".

"I don't think we will initially hit [a third] in the south-east because it's a gradual educational process, so we're targeting to get that within six months," he continued.

"As long as we can add value to agents' businesses then it would have been a success moving down here. For us, it's about working with agents, not dictating to them, because their local knowledge is what is so important to us in their area."