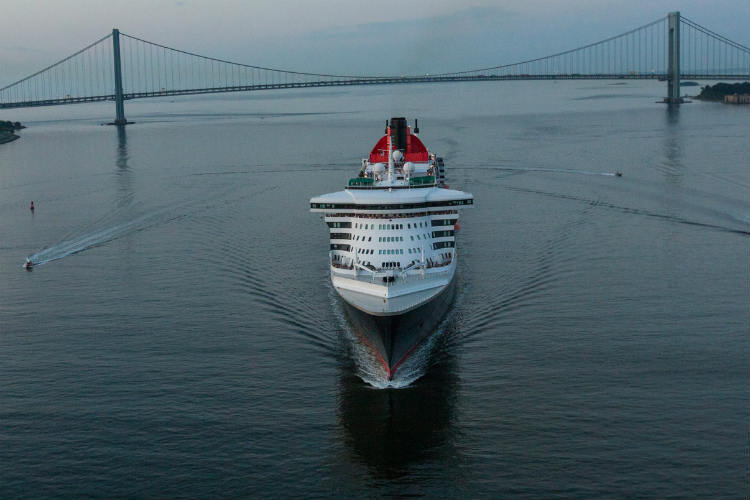 Queen Mary 2 - New York.jpg
The as-yet-unnamed movie will feature the iconic transatlantic crossing, and is being filmed over a seven-day east-bound voyage from New York to Southampton.
HBO Max has acquired rights to the film and stars Streep, Candice Bergen, Gemma Chan, Lucas Hedges and Dianne Wiest will feature.
Gregory Jacobs is producing, with Ken Meyer and Joseph Malloch executive producing.
Queen Mary 2 guests will have the opportunity to appear in the film as extras.
"There is only one way to cross the Atlantic in style and that's on Cunard's Queen Mary 2," said Cunard president Simon Palethorpe.
"We're delighted to be hosting a star-studded cast on our flagship for what will be an incredible movie."
Cunard has a long history of hosting stars of stage and screen onboard its ships, including Elizabeth Taylor, Rita Hayworth, Wes Anderson and Tilda Swinton.