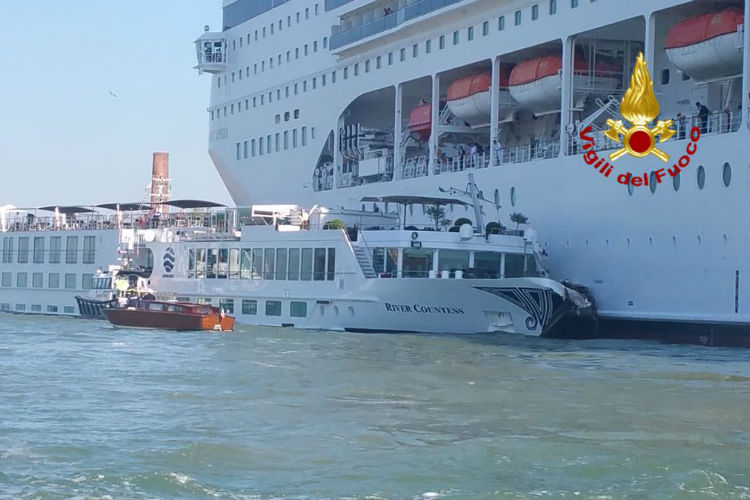 MSC Opera hit Uniworld's River Countess while the river ship was docked in Venice
The river line has launched legal action against MSC over the incident that saw MSC Opera hit River Countess while docked at the San Basilio Cruise Terminal in the Italian city.
According to Uniworld, "extensive conversations" between its chief executive and president Ellen Bettridge and MSC to compensate Uniworld for its losses have been "unproductive".
To date, Uniworld estimates losses – including passenger reimbursement, ship damage, lost revenue and the protection of travel agent commissions – to be in excess of €11.5 million (£9.7 million).
This estimate excludes additional potential claims from customers and related damages, the line said.
Uniworld said the incident, which remains under investigation by Italian authorities, impacted nearly 1,600 guests over the course of several months.