MSC's Marching Band world record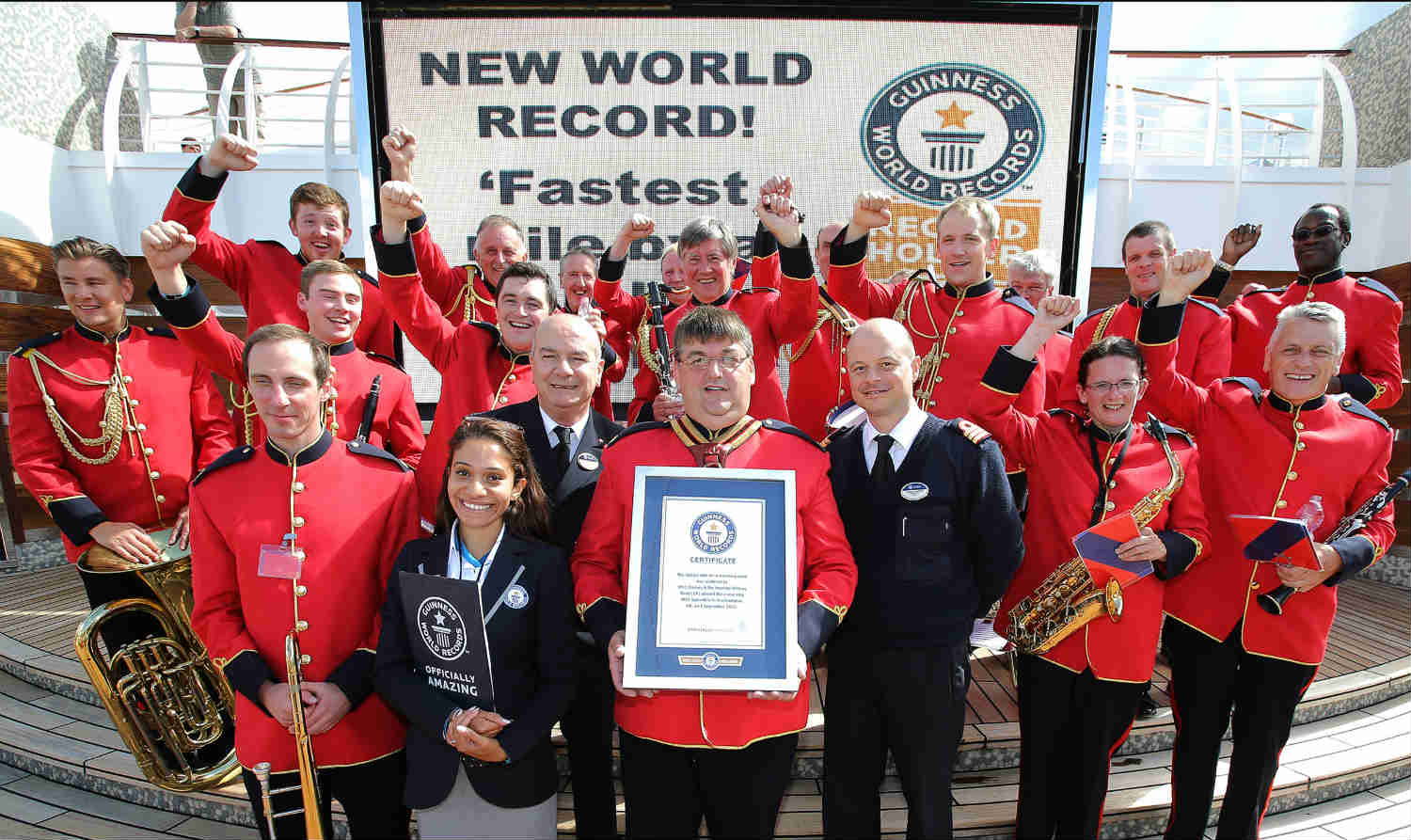 Musicians from the British Imperial Military Band completed multiple laps of a specially-measured circuit of the ship's pool deck, completing the one-mile march in 14 minutes 26 seconds, watched by hundreds of passengers who are currently in the middle of an 11-night round-Britain cruise from Hamburg, Germany.

The band – comprising 21 serving and former military musicians – agreed to take on the challenge even though it meant playing their instruments while marching at a fierce 150 beats-per-minute pace.

The Guinness World Record attempt kicked off MSC Cruises' "Get the Best" autumn sales promotion, which started on September 4, offering a free balcony upgrade for all customers on most of the line's sailings through until winter 2016/2017.