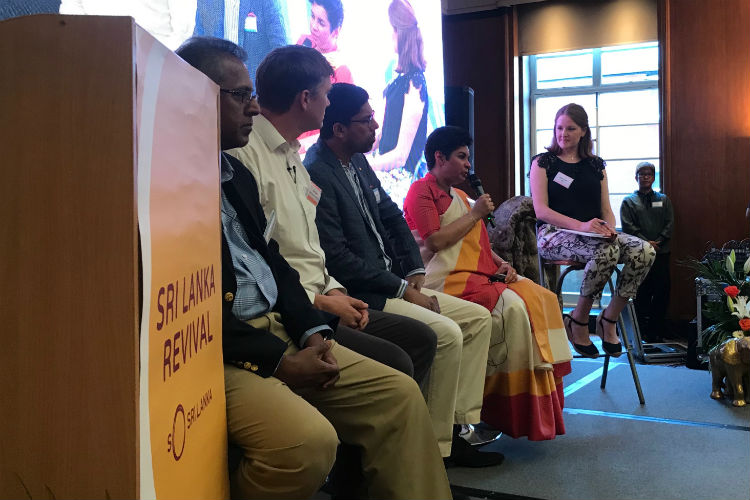 Pippa Jacks Sri Lanka.jpg
More than 200 people including journalists, tour operators and agents gathered at the Royal Over-Seas League in London last night (Tuesday 16 July) for the Specialists Support Sri Lanka event organised by the Sri Lanka Tourism Alliance and Aito members to help "relaunch" the destination following the bombings on Easter Sunday which killed more than 250 people.
During a panel session chaired by TTG group editor Pippa Jacks, Malik Fernando, director of Resplendent Ceylon and founder of the Sri Lanka Tourism Alliance, listed some of the initiatives coming up for the destination.
"We are going to take charge of our own destiny as much as we can and we've also decided we will do the annual marketing plan for Sri Lanka, because there currently isn't one," he said.
"The whole idea is we will work with the tourist board and offer the expertise of the alliance and the research of the 200 hoteliers [that are part of it] to help put together a marketing plan."
He added it was hoped a US $10 million digital marketing and PR plan with agency JWT would be signed off this week for a September launch.
"The alliance has been at the forefront of pressuring the tourist board to do that because without driving consumer demand all of us are somewhat limited in terms of what we can do," Fernando added.
"We want people to be calling you saying 'I want to go to Sri Lanka'," he told delegates.
"The consumer side of the promotion has been utterly neglected all these years.
"Going forward the alliance will work closely with the government and tourist [on marketing]."