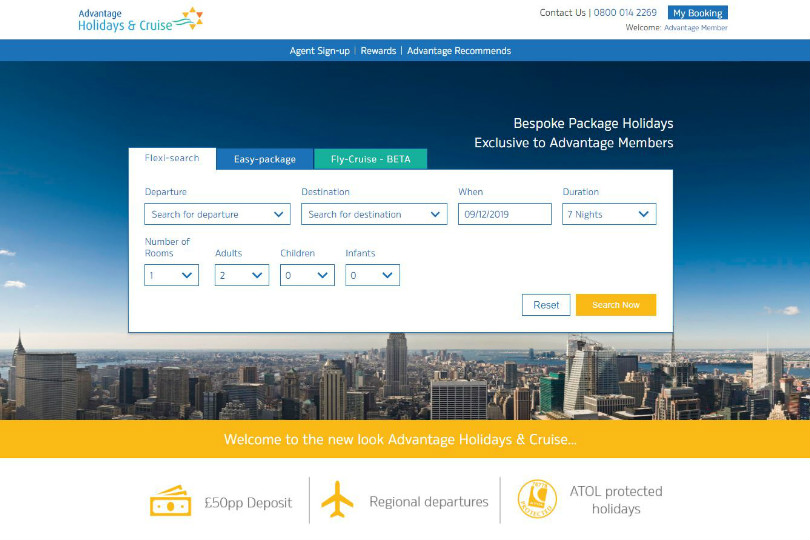 Advantage Holidays has launched a new website
Launched in August 2016, Holidays allows Advantage members to dynamically package trips for clients.
Lee Ainsworth, head of Advantage Holidays, said the operation, currently licensed to carry about 10,500 passengers, would expand to around 16,000 over the next 12 months. Advantage is aiming to grow Holidays to 21,000 passengers by September 2021.

US city breaks and fly-cruise-and-stay product launched last week, with luxury river cruise slated to follow in Q4 of 2020. Advantage Holidays' call centre team has also more than doubled since last August from four to nine staff members.

Kelly Cookes, Advantage's leisure director, said the enhancements had been made to offer members "a point of difference and more options" within a marketplace that has seen the demise of a number of popular brands this year.

"The tour operating landscape has changed a lot since we launched Advantage Holidays and we need to reflect that," she said.