Advantage reveals charity partnership and honours members at Big Celebration Lunch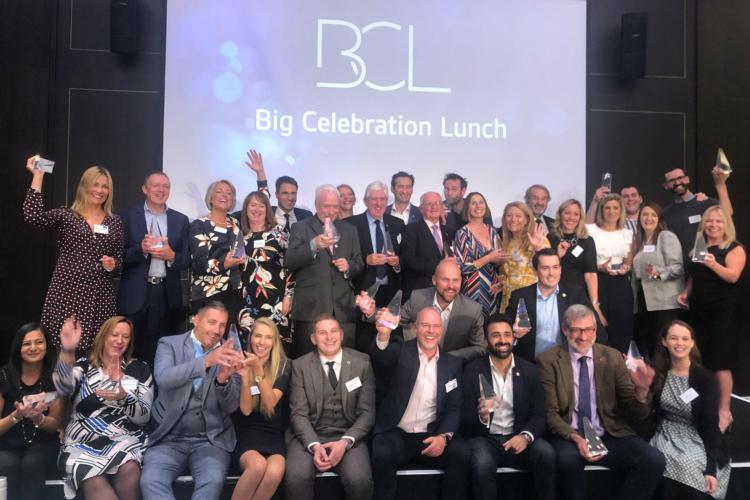 More than 250 guests joined the consortium's senior management and event host Mark Durden-Smith who presented 22 awards to members and business partners.
During the event, Advantage announced it has partnered with children's charity Make-A-Wish for the next year – the consortium's 40th anniversary – with its staff and members aiming to raise £25,000 by taking part in a number of activities and challenges.
The first accolade presented, the Judges Special Recognition Award, went to Westoe Travel's Graeme Brett for his tireless efforts in helping to create and support the Chloe and Liam Together Forever Trust, created in memory of Westoe apprentice Chloe Rutherford and her boyfriend Liam Curry, who died during the Manchester Arena bombing last year.
It was the second award for Brett, director at the South Shields agency, in a matter of weeks after he won Manager of the Year at the TTG Travel Awards last month.
Celebrating success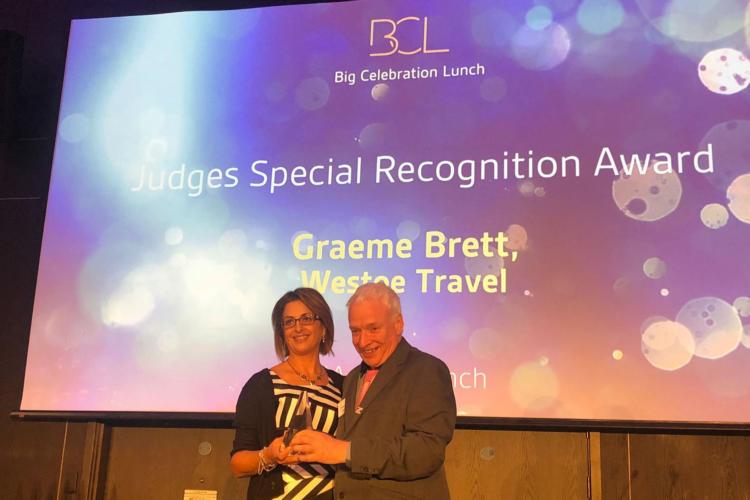 Baldwins Travel Group was named Leisure Travel Agent of the Year (South) and Polka Dot Travel took home Advantage Holidays Agent of the Year.
Most Engaged Leisure Travel Agent of the Year went to Garstang Travel, while Oasis Travel claimed the Marketing Excellence Award.
Meanwhile, Althams Travel won Leisure Travel Agent of the Year (North) and Blue Cube Travel was awarded Most Engaged Business Travel Agent of the Year.
In the other business travel categories, Global Travel Management bagged Business Travel Agent of the Year (Less than £30m sales annually), while Business Travel Direct nabbed Business Travel Agent of the Year (More than £30M sales annually).
Employee of the Year for business travel was scooped by Omega Business Travel's Heeral Patel, while Nicki Lahiri of Meon Valley Travel took home the corresponding award for leisure travel.
This year's Rising Star accolade was won by Amy Floyd at Sevenoaks Travel, while the Outstanding Achievement Award winner for 2018 was Suzanne Horner of Gray Dawes Group.
'Big Celebration Lunch now annual event in industry calendar'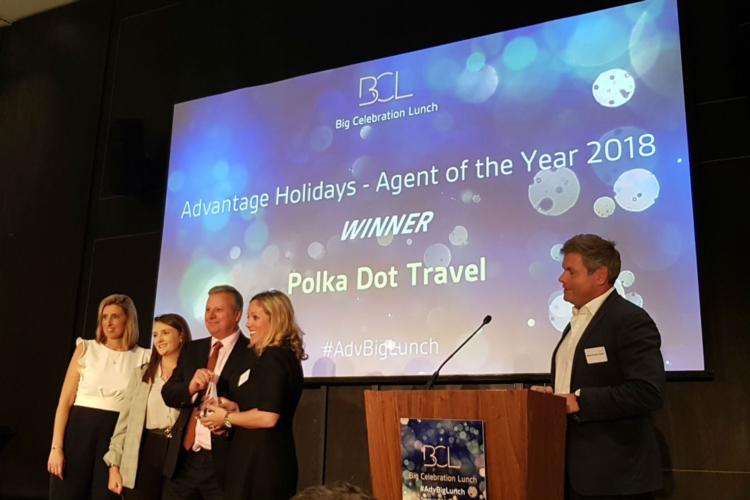 Lee Ainsworth, Advantage's trading and product manager and a member of TTG's 30 Under 30 scheme for 2018, was named Advantage Employee of the Year.
In the supplier categories, Jet2holidays claimed Leisure Sales Team of the Year and Hotel Partner of the Year went to Meliá Hotels International.
Gold Medal and Travel 2 was named Leisure Partner of the Year 2018 with Classic Collection taking home Agent Friendly Leisure Partner of the Year.
Jonny Peat of Celebrity Cruises bagged Leisure Account Manager of the Year, while the corresponding award for Business Travel Account Manager of the Year went to Air France/KLM's Michael Rainford.
Business Travel Partner of the Year (Air) was claimed by Emirates and Business Travel Partner of the Year (Technology & Ancillary) was won by Travelogix.
Julia Lo Bue-Said, Advantage chief executive, said: "We are very proud of our members and business partners and are excited to once again celebrate what we have collectively achieved in the past year.
"We're delighted that our event is now an annual calendar event in the industry".