Appeal for injured couple nears target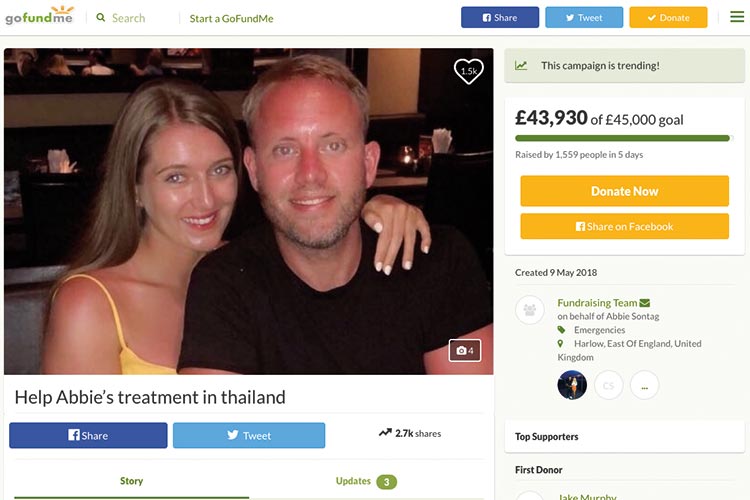 Sharelines
---
"Abbie and Pete thank you from the bottom of their hearts, not only for the financial help but all the emotional support and amazing messages they have received, it has truly helped with their recovery."
---
Abbie Sontag and her partner Pete Brudenell, who both work for the brand, were travelling in Thailand when their taxi collided with a truck, leaving Abbie with three broken ribs, a ruptured spleen and bowel, and a break in her spine, all requiring surgery. Her partner was injured but has now been discharged from hospital.

Sontag found her insurance, provided by her bank, did not cover her treatment, which led to her family setting up a GoFundMe page. Writing on the page, they said: "She believed she had travel insurance with her bank, but she doesn't."

More than £44,000 was donated by over 1,500 people in just five days. The family added: "At Abbie and Pete's wishes, they now wish to put a cap on this main donation page at £45K."

In an update on Tuesday, a family member wrote: "Abbie and Pete thank you from the bottom of their hearts, not only for the financial help but all the emotional support and amazing messages they have received, it has truly helped with their recovery."

Additional money from fundraising events will be given to a similar cause.