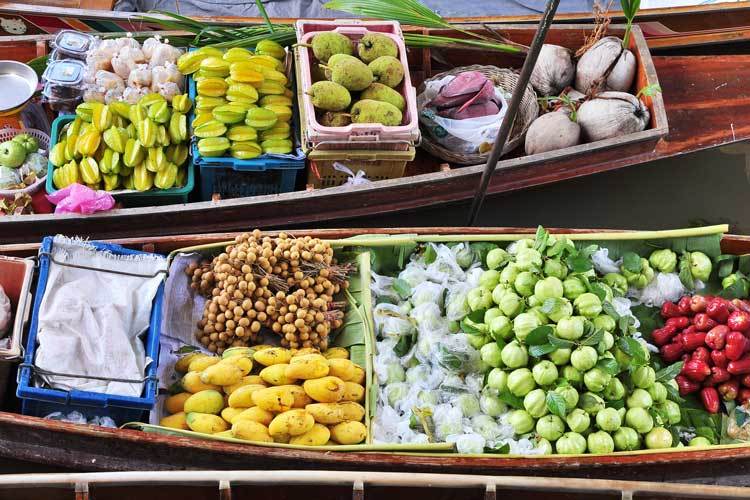 shutterstock_61315939.jpg
Vietnam
To make the most of an epicurean adventure in Vietnam, Clare Crowson, Premier Holidays' senior marketing manager, extols the virtues of adding local food tours on to bookings. "The street food tour by Vespa in Ho Chi Minh City was the highlight of our recent stay in Vietnam and a fantastic experience. It's a great opportunity to see the city at night, and your local guide takes you to places you'd never find on your own. We tried local delicacies such as Bun Cha (rice noodles with pork), beef spring rolls and red sticky rice with milk, all accompanied by Vietnamese beer." The operator can also organise walking street food tours in Hanoi and cooking classes in Hoi An. Gastronomes looking for a dedicated foodie itinerary should turn to Regent Holidays, which offers a Culture and Cuisine of Vietnam tour. Highlights of the 14-day trip include taking a local sampan boat to Cai Be floating market, where visitors can watch hundreds of boats gathering to sell their wares, plus cooking classes in Hoi An and in a village on the banks of the Mekong. Stef Studley, Regent Holidays' south-east Asia product executive, says: "The emphasis of the trip is on discovering the country's most popular dishes – and maybe trying something new along the way."
Book it: Premier Holidays offers an eight-night private Highlights of Vietnam tour from £1,699pp, including return flights from Heathrow, all transport in Vietnam and a guide. Price valid for April-June 2016. The evening street food tour by Vespa leads in from £69pp. Regent's Culture and Cuisine of Vietnam tour leads in from £2,550pp and includes return flights from Heathrow, some meals, four-star accommodation and a guide.
Laos
Sandwiched between tourism big hitters Vietnam and Thailand, Laos is sometimes eclipsed by its neighbours. But this off-the-beaten-track destination boasts an intriguing French colonial legacy, pristine forest and jungle and a vast stretch of the mighty Mekong, as well as some of the most undercelebrated cuisine in all of Southeast Asia. Insider Journeys' Laos Experience with 4,000 Islands tour aims to reveal how entrancing the destination is, with food serving as the conduit into local Lao culture. Lesley Wright, general manager commercial UK at Insider Journeys, says: "The Laos Experience is a truly immersive introduction to Lao cuisine. With hands-on cooking classes and opportunities to sample traditional dishes and eat with local people, clients will gain genuine insight into how Lao people cook and enjoy food. Exclusive to Insider Journeys, we organise a traditional dinner in a local family's home for a unique insight into Lao cuisine, which our clients see as a real highlight."
Book it: Insider Journey's 14-day Inside Laos with 4,000 Islands leads in from £2,125pp and includes accommodation, some meals, local transport and airport transfers, the services of a tour leader, entrance fees and one cruise. Price valid for travel before June 30, 2016.