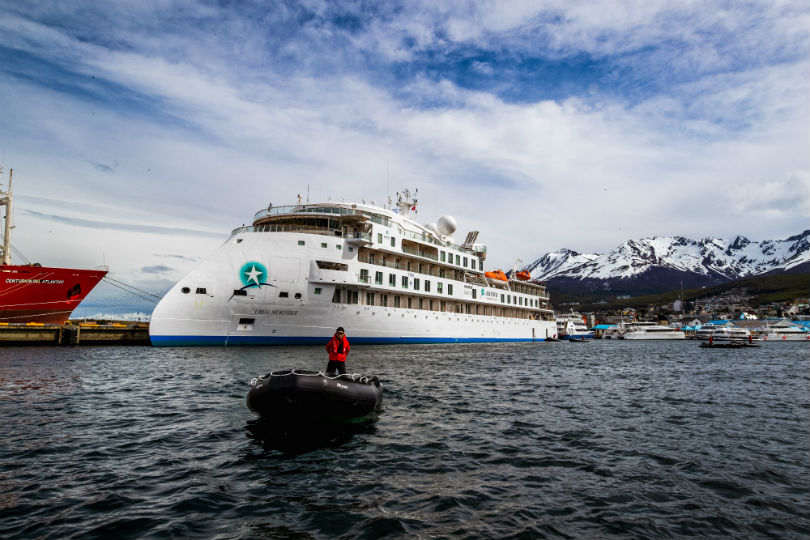 Aurora Expeditions' new ship has been christened Greg Mortimer
The X-Bow design will allow the ship, Greg Mortimer, to navigate waves with greater stability, making cruising in rough seas safer and more enjoyable for passengers.
Aurora's co-founder Margaret Mortimer smashed a ceremonial piece of Antarctic ice against the new ship during a naming ceremony in Argentina.
The ship is named after Margaret's husband and Aurora's co-founder.
"It never crossed my mind that I would one day be Godmother to a ship named after my husband," Margaret said.
"I am so proud to be launching his namesake and pay tribute to all those hard-working people who have made this ship a reality.
"For future expeditioners, I hope you enjoy many hours of life-changing moments onboard the Greg Mortimer."
Robert Halfpenny, managing director of Aurora Expeditions, added: "We are excited to invite our guests to experience Mother Nature at her best and visit the most remote areas in the world, all whilst in the refined and relaxed comfort of the Greg Mortimer."