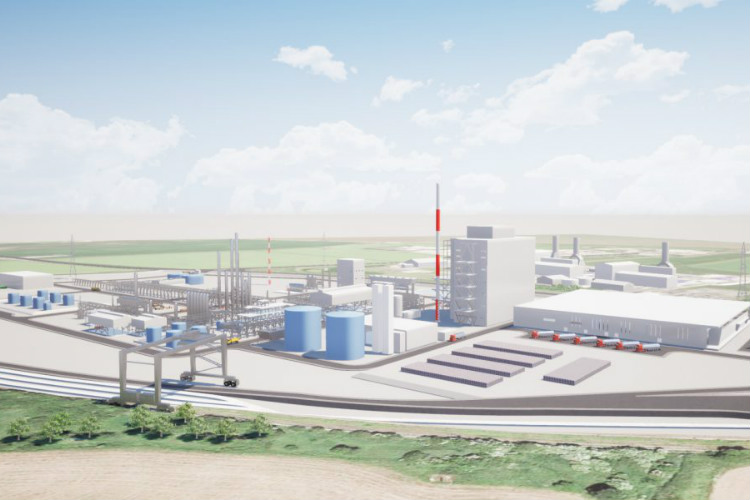 British Airways Immingham Plant Web.jpg
Altalto Immingham Ltd, a collaboration between parent Velocys, BA and Shell, on Tuesday (20 August) submitted a planning application to develop a site in Immingham, close to the Humber Estuary.

Every year, the plant would take more than 500,000 tonnes of non-recyclable waste destined for landfill or incineration and convert it into cleaner aviation fuel.

According to BA, the resultant fuel would reduce greenhouse gas emissions 70% for every tonne that replaces conventional jet fuel, the equivalent of taking up to 40,000 cars off the road a year.

BA has pledged to buy the fuel for its aircraft as part of the airline industry's efforts to achieve carbon neutral growth by 2020 and reduce emissions by 50% by 2050 compared with 2005 levels.

The fuel, says BA, will reduce soot from aircraft exhausts 90% and almost completely cut sulphur oxide emissions, and offer a "lower emissions route" for waste versus incineration or landfill.

Alex Cruz, BA chairman and chief executive, said the planning application marked a "major milestone" in the project.
"Sustainable fuels can be a game changer for aviation, which will help power our aircraft for years to come," he said. "It also brings the UK another step closer to becoming a global leader in sustainable aviation fuels."

BA partnered with Velocys in September 2017 as part of the airline's long-term plans to develop sustainable fuels and find solutions to reduce aviation emissions.

As part of its centenary celebrations, BA challenged academics from across the UK to develop a sustainable alternative fuel capable of powering a commercial long-haul flight carrying 300 passengers with zero net emissions.
The winners, students from University College of London, have been awarded £25,000 to develop their idea further and present their findings at Iata's Alternative Fuels Symposium in New Orleans later this year.

BA parent IAG has pledged to invest $400 million in development of sustainable fuels over the next 20 years. IAG head of sustainability Jonathan Counsell said the government should provide support to realise "near-term" opportunities created by such fuels.

"We strongly believe a dedicated Office for Sustainable Aviation Fuels will provide the essential cross-government co-ordination necessary to progress the development and commercial deployment of sustainable aviation fuel and would welcome government support setting this up at the earliest opportunity," he added.

Virgin Atlantic has been pursuing a similar objective with its partnership with US firm LanzaTech, turning recycled waste industrial gas into fuel.

It operated its first flight part-powered by the experimental fuel last October, flying from Orlando to Gatwick. Virgin believes LanzaTech's proposal is the most commercially viable to date.