Carnival seals port deal with Dubai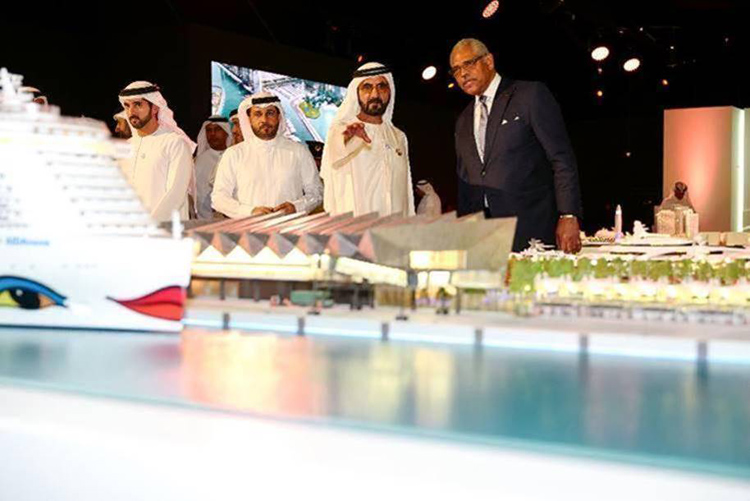 Dubai Cruise Terminal is set to open in October 2020, after which all cruise ships currently visiting Port Rashid will gradually transfer to the new facility. Carnival plans to use the new terminal at Dubai Harbour to attract clients from India and China.
Dubai Harbour will be home to two cruise terminal buildings spanning 30,000 square metres and joined by a single quay of about 1km, capable of accommodating up to three ships at the same time.
Carnival said Dubai Cruise Terminal would become its primary hub for homeporting and transit operations in the region and that it would launch new itineraries from Dubai.
‫ ‬
‬Arnold Donald, Carnival Corporation chief executive said: "We have a long history in Dubai with our world-leading cruise brands. We are excited to be part of this important venture that will drive new tourism opportunities for Dubai and the region through cruising."
Plans are already in place to increase capacity at Dubai Cruise Terminal if necessary with the addition of two more terminal buildings that will increase capacity to six vessels.