Catching the glow of the winter sun market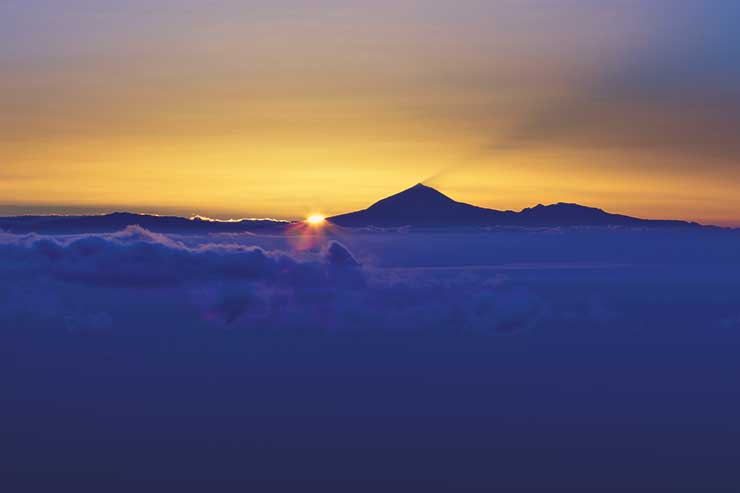 Sharelines
---
This winter, like the last few, will see British holiday makers with fewer sunshine options than earlier this decade
---
No sooner did August end than for most of us, grey skies arrived, sparking thoughts of how to escape the six months or so of dismal weather to follow.

The UK climate is a gift for the outbound travel industry of course, but this winter, like the last few, will see British holiday makers with fewer sunshine options than earlier this decade, as several key destinations are still off-limits.

Large areas of Egypt in particular have been bereft of UK tourists following Foreign Office (FCO) advice against flying into Sharm el Sheikh, as has all of Tunisia (up until just last month), meaning that alternative destinations such as the Canary Islands are bursting at the seams. Tenerife, for example, recorded an all-time high of just over two million UK visitors in 2016, up 16%, with flights from UK airports increasing by 18%.

Some relief for Tenerife and other hotspots is in sight this winter, with Egypt taking small steps back into the mainstream. Sharm's airport is still off limits, meaning that the large hotel inventory there is also effectively out of bounds, presumably a frustration to UK operators, which can only watch as other countries' tourists fill these rooms.

Thomas Cook is one operator intent on continuing a healthy programme to Egypt for the UK market, and from November is heading further south down the Red Sea coast to the resort of Marsa Alam. It is also adding capacity to Hurghada, even though the resort was the scene of a recent terrorist attack, which saw two German tourists stabbed and killed in July.
Marsa Alam on the map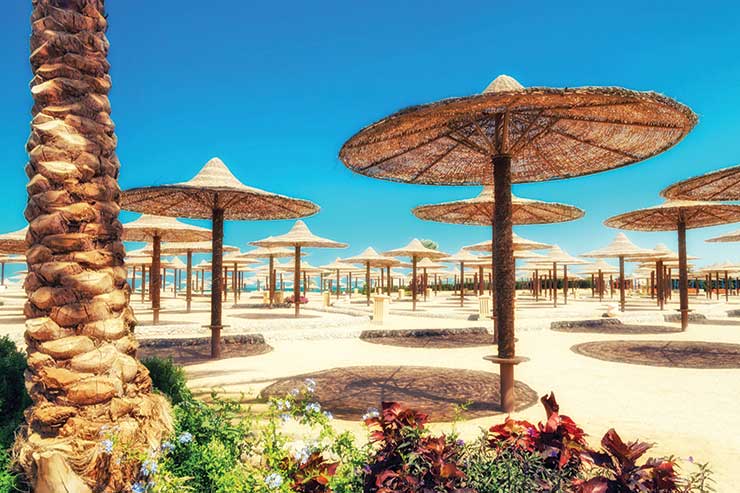 Despite this, there are signs that a tentative re-emergence of Egypt as a destination is under way in the UK. "We are seeing good sales to Marsa Alam. It's fair to say that demand to Egypt is strong and we are making sure we have great holidays available for customers," says a Cook spokesperson. He adds that there is "good demand" for Cape Verde, where Cook has added capacity.

The mood among Egyptian officials is cautiously optimistic. Amr El Ezabi, Egyptian State Tourist Office UK and Ireland director, says: "I'm sure [Thomas Cook launching Marsa Alam] will really help to grow visitors and I think it will also help to show a different side to Egyptian tourism. Yes, Marsa Alam has sun and sea, but it also has a cultural side, and that will allow us to offer a different kind of experience."

El Ezabi points to a "gradual regaining of consumer confidence". While only 150,000 UK visits were made to Egypt in the first six months of 2017, the figure was up 25% year-on-year. He concedes that Marsa Alam "is by no means a replacement for Sharm el Sheikh as they both possess a very individual offering for the consumer", but says this in itself presents an opportunity.
"It's very encouraging that Cook is going into Marsa Alam and it sends a strong message that Egypt is open"
Philip Breckner, Discover Egypt
"I believe that [Cook's Marsa Alam programme] will [lead to] a growing confidence in the other Red Sea destinations and the British will soon see them not as a second choice to Sharm but as a first choice," he says. "Because of the success we have had with Sharm, ourselves and our tour operator partners did perhaps not push the other destinations as much, and now it is an opening to a new path."

Philip Breckner, director of operator Discover Egypt, also believes there will be a "Cook effect": "It's very encouraging that they are doing that and it sends a strong message that Egypt is open. It's of course competition for us but it helps to grow the market and make it more healthy.

"The country has suffered from a misconception that it's 'off limits' but that's not at all true. Cairo, Luxor and the Nile Valley are all very much open for business."
Return to Tunisia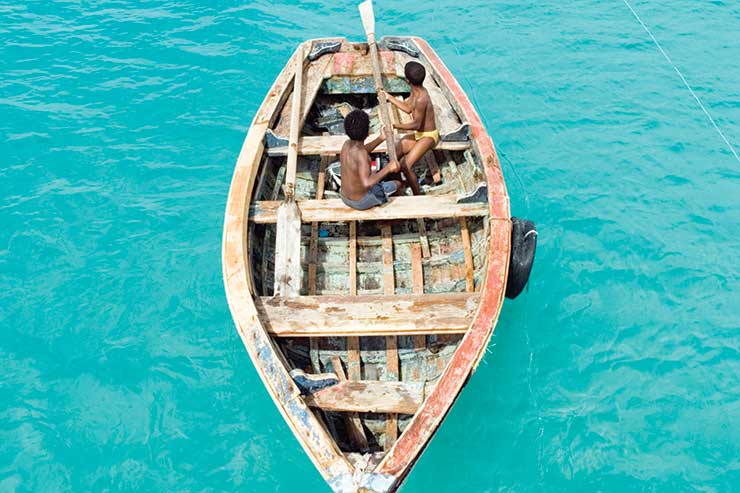 The opening up of Tunisia by the FCO last month might also bolster the argument for the resumption of flights to Sharm, El Ezabi believes.

"If I was a British citizen seeing that the 'ban' on travel to Tunisia has been waived I would think it would be logical to ask if this would be the same for Sharm el Sheikh," he says. "These people must put the question out there – could it now be waived on Sharm el Sheikh too?"

Again, it is Thomas Cook that is leading the big operators back into Tunisia, with the first flights into Enfidha on February 13 from Gatwick, Birmingham and Manchester.

The increased airlift will enable independent operators to bolster their programme, but in the real bleak mid-winter, Tunisia does not offer guaranteed winter sun – something that champions of other destinations, such as Serenity Holidays' managing director Chris Rowles, are quick to point out.

"I'm not sure that [the advice change for Tunisia] will have a discernible impact," he says. "Both Cape Verde and Gambia have totally reliable winter sun. Tunisia, during the real winter can be cold, so the appeal is quite different. Also with a relatively small programme from the UK to Tunisia it is unlikely to detract greatly."
Serenity revamp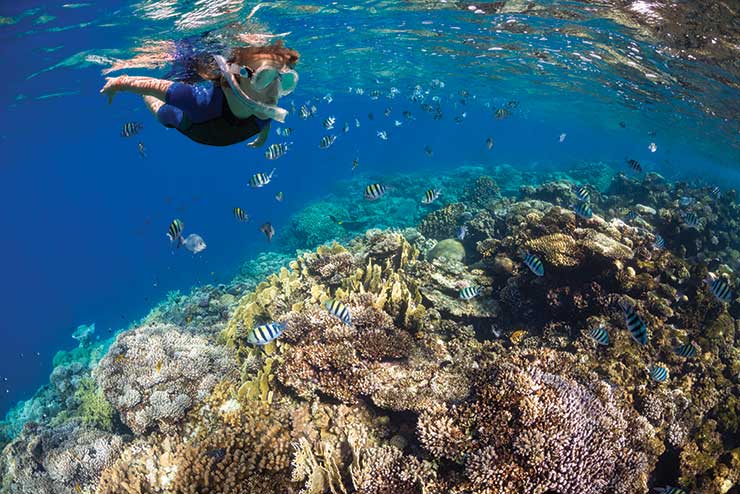 Serenity is gearing up for the winter market with a rebrand of its programmes, including magazine-style brochures, amid optimism that Gambia's new government has reduced uncertainty about the destination. Rowles says bookings for the coming winter are "currently very encouraging", with both Gambia and Cape Verde holidays being up more than 40% compared with this point last year.

"While this is a great position to be in, it is unclear whether the late market will continue to be as strong," he adds.

Rowles however also believes the British weather will play a part for everyone, with the trend for summer "staycations" meaning this summer's grey UK skies might prompt more people to opt for a winter break.

"I normally expect winter sales to really take off mid-September – if you have spent a rainy two weeks in Cornwall you may not book your next holiday immediately, but when autumn kicks in it reminds you of how little sun you've seen this year."

However, he adds: "I am just a bit cautious – this summer had a good start but the late market was weaker – so I do not know if we'll see the same pattern during winter."

With both Marsa Alam and Tunisia back on the scene in the 2017-18 season, the winter sun market will certainly be more competitive this year than last. It will be interesting to see if a hotting up in the north Africa market creates a cooling down in others such as the Canaries.