Cathay Pacific launches Gatwick to Hong Kong flights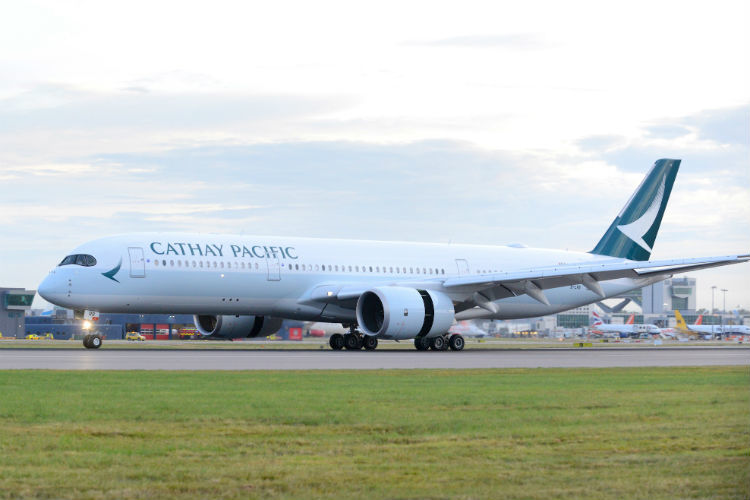 The new four-times-a-week service will be Cathay Pacific's first UK long-haul route to feature the new Airbus 350-900 and is intended to boost business links with China and the Far East.
The airline and its sister carrier, Cathay Dragon, connect to 22 destinations on the Chinese mainland from Hong Kong International.

Cathay Pacific's general manager Europe, Neil Glenn, said: "We are committed to providing our passengers with greater choice and flexibility, and this new non-stop service is testament to this.
"With 2016 marking Cathay Pacific's 70th anniversary, we are proud to now offer passengers three non-stop routes from the UK to Hong Kong, and then beyond."
Guy Stephenson, chief commercial officer, Gatwick Airport, said: "Hong Kong is the premier gateway to China and we are delighted to welcome Cathay Pacific – one of the world's premier airlines – to Gatwick.

"The new flights mark an important milestone in the growth of the Gatwick long-haul network, which now more than ever provides the UK economy with vital routes into the world's most important markets."