Celebrity promotes edge-class with new initiatives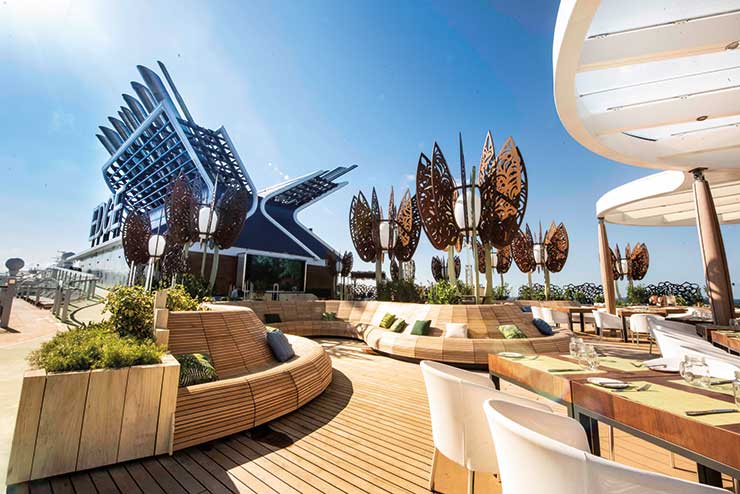 Sharelines
---
"The microsite gives a nice overview of Celebrity Edge and should be a useful resource for agents, in addition to our award-winning Celebrity Central agent hub"
---
The brochure features comprehensive details of Celebrity Edge and Celebrity Apex's accommodation, dining and onboard highlights, while the Edge microsite features images and videos of the ship and will be followed by a new Messenger chatbot learning tool and augmented reality app on 7 May, which will launch in time for the ship's arrival in Southampton for a two-day taster sailing next month.

"The microsite gives a nice overview of Celebrity Edge and should be a useful resource for agents, in addition to our award-winning Celebrity Central agent hub," said Claire Stirrup, director of sales, Celebrity Cruises UK. "The chatbot and app will give agents on the ship a fun and interactive way to explore."

The chatbot guides agents around separate areas of the ship, such as Eden and suite-class area The Retreat, linking with the new app "to give an immersive picture of life onboard".

Agents will have the opportunity to answer questions as they progress, with the chance to win prizes including top-level suite upgrades, Apple watches and onboard spending money.

Stirrup added: "We want to spread the word about how Celebrity Cruises is raising the bar in terms of luxury. The next ship in this class, Celebrity Apex, will be based out of Southampton so it is vital agents are up to speed."

More than 900 agents will join the Edge sailing on 13-15 May.
The new microsite is at celebritycruises.co.uk/explore-edge