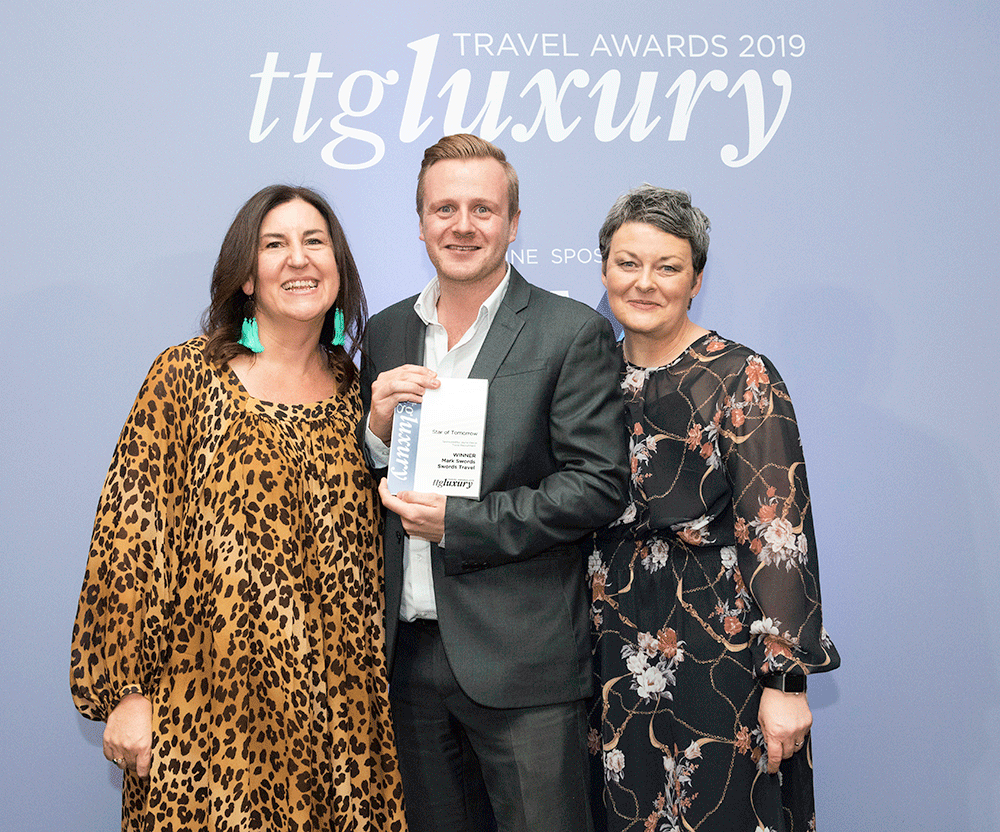 Swords-Travel-winner-Star-of-Tomorrow.gif
The UK luxury travel sector's most prestigious awards are back for the third year, with 14 categories up for grabs, allowing a wide range of opportunities for companies to enter and win.
The winners will be announced on 28 February 2020 at Rosewood London during a popular event that includes a champagne and canapes welcome reception, seated lunch, awards ceremony and entertainment.
This year there will be five categories for agents and luxury travel retail businesses to enter, now including one aimed at identifying the industry's best homeworking agency.
Luxury Homeworking Business of the Year is designed to recognise brilliant luxury businesses built on running a successful network of home-based, or remote-located travel designers supported from a head office framework.
Back for its second year will be an award designed to recognise the brightest new star in luxury travel sales. Best New Luxury Travel Designer (previously Star of Tomorrow) will be seeking someone fresh in the sector, with two years' or less experience in the role they are entering under.
Luxury Travel Retail Business of the Year, Luxury Travel Agency of the Year (sole store) and Luxury Travel Designer of the Year (individual) complete the agent categories.
The winner of Luxury Travel Agency of the Year 2019 Tricia Conroy-Smith of Off Broadway Travel said: "Winning the award has given the team more confidence, and we now shout from the rooftops that we are a luxury agency. Our clients love to see we are award-winning and we have had more referrals this year. We're over the moon that we entered – our category was filled with incredibly stiff competition. All I can say to other agents is – enter!"