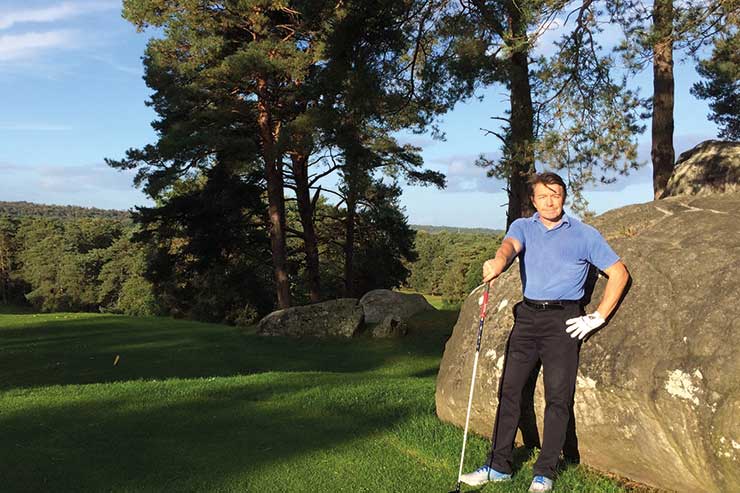 Morgan Clarke, Golf Holidays
Morgan Clarke and his mother Meg, who originally set up French Golf Holidays in 1981 – which was subsequently sold – now run Golf Holidays by Morgan.

After working as a consultant following the sale of the company and sister brand Golf Planet Holidays in 2012 to two unnamed entrepreneurs, Morgan Clarke has set up the new company, with his mother in an advisory role.

"I have been in this industry since I was a nipper," he said. "My mother started it all, so I have been in the family business over 25 years." He added that his mother was helping with the new business "for old time's sake", but was taking a back seat.

Clarke said his loyal client base had persuaded him to re-enter the industry. After setting up in October, the operator joined The Travel Network Group and has been "pleasantly surprised" by the number of late bookings received so far.

He added that he welcomed trade partners. "We are a tailor-made operator and I have always worked with agents; generally, I share my margin half and half with them."

Golf Holidays by Morgan concentrates on France and Belgium but also offers the Americas, North Africa and the Middle East. "We are trying to sell holidays that are not just about the golf. It's about the experience generally – with four and five-star hotels," he said.

Clarke said his previous experience had convinced him that a small operation with high-end clients who return "again and again" was the best business model. "We went from 5 staff to 21, and 12,000 clients in the old business, but I had most fun and net profits when we had just 5 employees," he said.

He added that the new business had got off to a good start. "I have one client who has already booked their fourth holiday," he said. "For the first year, I'm looking at about 1,200 clients. By year three, I'm aiming for 3,000 and I will probably want to keep it there."