Cook customer hits out over 'heartbreaking' Lapland trip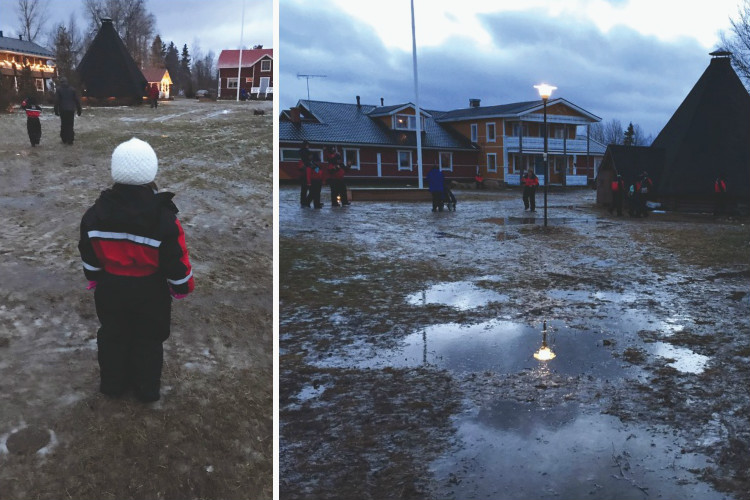 Justin Dobson, from Yorkshire, flew to Finland from East Midlands airport on Friday (November 30) with his wife and two young children despite pleading with Cook to allow them to postpone their trip amid the unseasonably warm weather forecast for the weekend.

"We paid £4,000 for a three-night, four-day trip to Lapland," Dobson told TTG. "But five days before the trip, I became really concerned about the lack of snow.

"When I asked Thomas Cook if we could delay our trip, they refused because they said all the activities were going ahead."

The family reluctantly went on the trip to the resort of Levi but Dobson's eight-year-old son and five-year-old daughter were left disappointed by the absence of snow.

"It was just appalling," he added. "This was a once-in-a-lifetime trip but we ended having a snowmobile ride across a muddy field - it was heart-breaking."

Dobson took to Twitter to complain directly to Thomas Cook about not being able to delay the trip but said it took three days for the operator to respond.

"Their response was only to say I should put in a formal complaint which takes 28 days to resolve," he added. "Other operators proactively cancelled their trips so at least those people are going to get their money back."

Both Inghams and Transun decided to cancel Santa breaks and other festive getaways at the weekend due to the warm weather in Lapland.

"This was as a result of considerable rainfall on Friday night that washed away the accumulated snow of the last week, impacting our snow-based activities," said Inghams in a statement.

"A team of 25 was drawn together over the weekend in the Inghams head office to contact all affected families and offer the chance to transfer their booking to a later date or a full cancellation and refund of their holiday.
"The office was open until 7.30pm on Saturday and reopened at 3am on Sunday to assist guests."

Transun, meanwhile, said it cancelled all Lapland departures – both day trips and short breaks - on Sunday and Monday (December 2-3).

The operator said despite its best efforts including the use of snow cannons, "the forces of nature conspired against us".

"Temperatures began to rise again which meant we could no longer create snow," said Transun.

Thomas Cook said in a statement: "We can assure customers travelling to Lapland all included activities are going ahead as planned despite the current weather concerns.
"We work hard to ensure customers have a great time on holiday with us, and we are contacting customers to help with any questions they may have regarding upcoming trips."