Couple ordered off overbooked easyJet flight - one day after United Airlines incident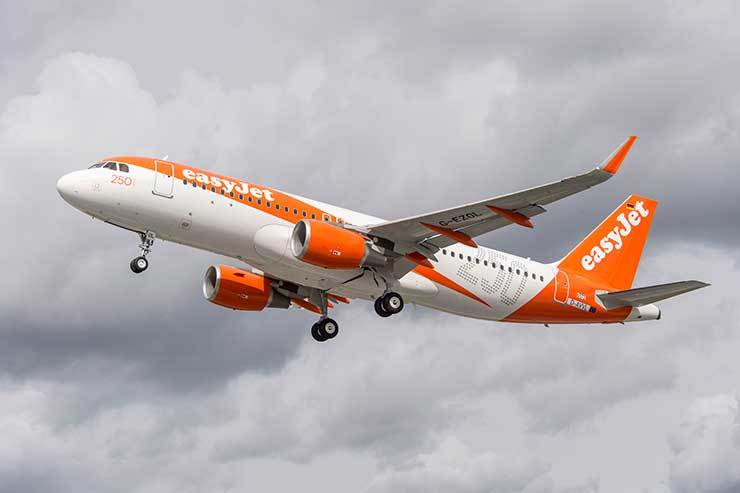 The two Londoners had already boarded the easyJet plane at Luton airport, when the airline realised it had sold more tickets than there were seats available.

The carrier is then alleged to have failed to tell the couple about their rights to compensation and alternative flights.

The couple had paid £678 for tickets to Catania in Sicily for a six-day Easter break, and had booked £1,270 worth of non-refundable accommodation and transfers, The Independent reported.

However after boarding their flight on April 10 it emerged that there were too few seats, and the couple were ordered to return to the terminal and collect their baggage.

It came just a day after United Airlines attracted criticism for ordering passenger Dr. David Dao to be pulled off a Flight 3411, who subsequently suffered a broken nose, concussion and lost two front teeth in the incident.

IT consultant 38-year-old Manoj who was ordered off the easyJet flight said: "This was an incredibly humiliating situation. The airline had overbooked and we were involuntarily off-boarded from the aircraft by two airport staff in front of a packed plane.

"The only difference between us and the chap involved with United Airlines is that we weren't physically dragged off."

As with other airlines, easyJet overbooks some flights and sells seats which technically don't exist because it expects a number of "no-shows". Subsequently, when more passengers turn up than the number of seats that are available, the carrier is legally allowed to offload passengers. However European regulations specify that in this instance airlines must follow a number of rules.

Staff must first seek volunteers to who are prepared to travel on a later flight in return for financial reimbursement. If there are too few volunteers, passengers must be selected to be offloaded, provided with written details of their rights and given hundreds of pounds of compensation. The airline must also find alternative flights to get them to their destination as quickly as possible.

The couple claim that easyJet failed to comply with these regulations and said they did not see any attempt to find volunteers at either the gate or onboard the plane. They also allege that they were not informed about the €400 they were each entitled too.

They were told that their only option was a flight four days later, rendering their six day break pointless.
EasyJet later told The Independent: "We are very sorry about the situation that the couple have experienced. Their flight from Luton to Catania was overbooked by one person and this has neither been handled well enough to meet our standards or our policy which is compliant with EU261 regulations.

"Unfortunately, due to an issue with the boarding process, the customers were cleared to board as the gate staff incorrectly believed two seats were available when there was only one.

"Whilst our approach to compensation for overbooked passengers is clearly outlined on our website, through which claims can be submitted in minutes, it is clear that our agents did not follow the guidelines or provide the correct advice.
"Whilst we did explain that we would refund flights and expenses against receipts, the agent failed to mention they were entitled to EU261 compensation.

"From the call transcripts we can confirm that neither the customer nor the agent talked about alternative travel on the calls which is another failure on our part.

"We want to reassure customers that we will be providing additional training to every contact centre agent now to make sure that future customers are not put through a similar experience.

"We are genuinely sorry for what has happened."