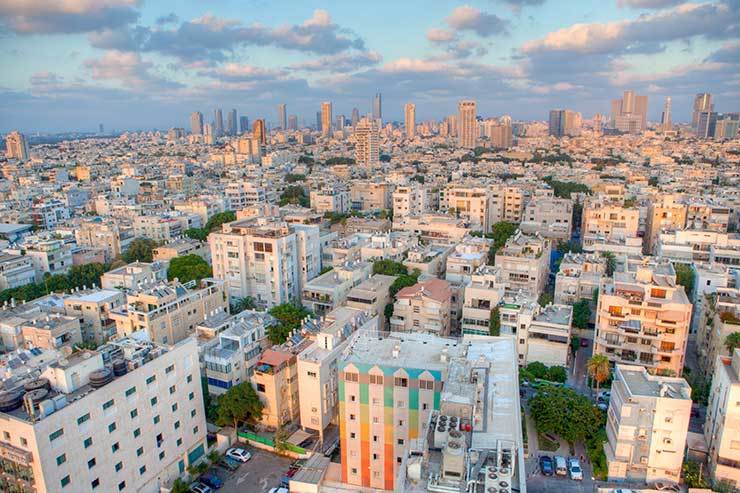 Tel Aviv aerial shot city 11321109706_3ce3e1026b
The operator has added new escorted group tours, as well as more solo traveller and private travel options.

In this, its 260th anniversary year, it will also add new luxury product, including itineraries to Oman.

Its new brochure covers the Middle East, North Africa, Central Asia and the Gulf region.

Cox & Kings says Middle East passengers numbers are already up 70% on this time last year. Escorted tours are up 89% and tailor-made travel 82%.

"We are thrilled customers confidence in the region is strengthening, and our bookings are growing even more year on year," said Owen Walker, Cox & Kings' Middle East product manager.

"Passenger spend seems to have increased further, which is why we've included even more luxury options. We're particularly delighted with how popular Jordan is selling this year.

"Historically, the Middle East was one of Cox & Kings' best performing regions, and I am delighted to see it is back in our top three."

Cox & Kings says its Jordan bookings are up 157%, with its bestselling Splendours of Jordan tour up 201%.

It has created a more luxury-oriented version for 2019, its eight-night Jordan in Style private tour, which leads in from £2,895pp and features some of the country's best accommodation options.

Also new for 2019 is Cox & Kings' eight-night Treasures of Israel tour, designed for smaller groups than previous itineraries with a focus on boutique-style accommodation.

Leading in from £2,695pp, guests will visit the historic sites of Jerusalem, Nazareth and Acre, the modern, cosmopolitan city of Tel Aviv and some of Israel's foremost coastal town, and can also spend two nights in a traditional kibbutz.

With Oman bookings up 38% year-on-year to date, the operator has added an eight-night Oman Discovery tour from £2,445pp focusing on the country's mountain regions, while featuring a dolphin watching cruise and Omani cooking course.

And with various new luxury accommodation options available, Cox & Kings has added 10-night luxury private tour, Oman in Style, from £4,195pp, which includes a desert dune experience and night under the stars, walks through the Al Hajar mountains and private catamaran cruise.

Other additional include a seven-night Mystical Morocco solo traveller tour from £1,745pp and 14-night Moroccan Discovery private tour from £3,395pp.

All prices include international flights, transfers, excursions and accommodation with breakfast daily, unless otherwise specified.