Cruise demand likely to be led by younger holidaymakers over next five years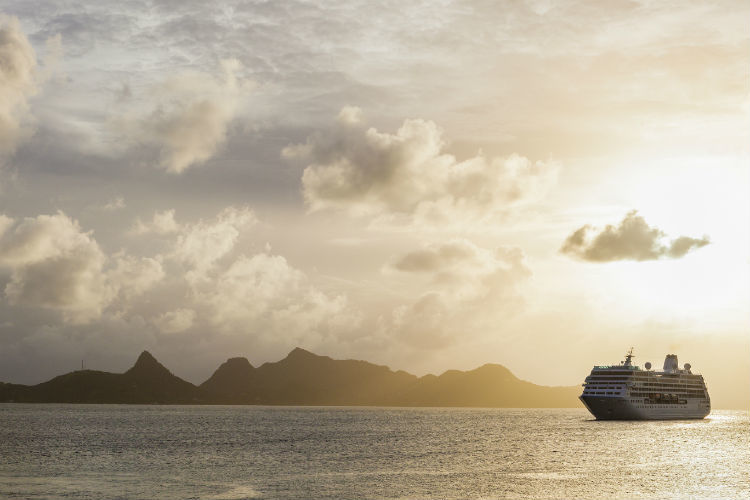 The online survey of 2,000 people found 46% across all age groups would consider taking an ocean cruise while 45% of consumers are interested in going on a river cruise.
But the biggest barrier for new cruisers was a perception that they were "too expensive".
The growth in UK cruise holidays is expected to reach 22.5% between 2018 and 2023 – outpacing the forecast increase in overseas holidays of 14.8% over the same period. The number of UK and Irish ocean cruise passengers is predicted to be around 2.04 million this year.
Currently only about a quarter of Britons (26%) have taken a cruise so far, according to Mintel's study, showing the potential growth in attracting newcomers to a holiday at sea.


Perhaps surprisingly, the younger generation (16-34) made up the largest proportion (38%) of those people interested in taking an ocean cruise, followed by the 35-54 age group at 34% and then the 55-plus market at 28%.
The older age group was more interested in river cruises with 33% considering this type of holiday.
Number cruncher
22.5%
- predicted increase in UK & Ireland cruise passengers from 2018 to 2023
---
£3.2 billion
- estimated value of UK & Irish cruise market in 2019
---
42%
- percentage of 16-34s who say free Wi-Fi would be a factor in choosing a cruise holidays
Marloes De Vries, travel analyst at Mintel, said: "Growth is expected to be fuelled by an increasing number of cruise choices, modernisation of existing ships, and the large pool of people who are considering a cruise holiday.
"Consumers are becoming more open to experiencing things they have never done before. Cruises were once thought of as the preserve of retirees, but there's now plenty of potential to tap into a younger generation of cruise goers.
"Some cruise lines have already introduced more activities to attract a younger audience such as rooftop barbecues and tattoo artists."


The perceived high cost of cruising was the most significant disincentive for 61% of Brits who have yet to try a cruise. While other issues for cruise newcomers were a lack of flexibility (30%) and worries about ships being too crowded (23%).
Mintel identified cruise-and-stay holidays, which combine an ocean voyage with a land-based stay, as a way of introducing newcomers to the cruise market – 47% of cruise virgins said they would consider this type of holiday.
The study also found that over-55s had the highest expectations when it came to what was included in an all-inclusive cruise holiday, while younger age groups were more interested in services such as free Wi-Fi.
Latest trends
47% - the number of new-to-cruisers who are interested in a cruise-and-stay holiday
61% - the percentage of non-cruisers who think cruise holidays are "too expensive"