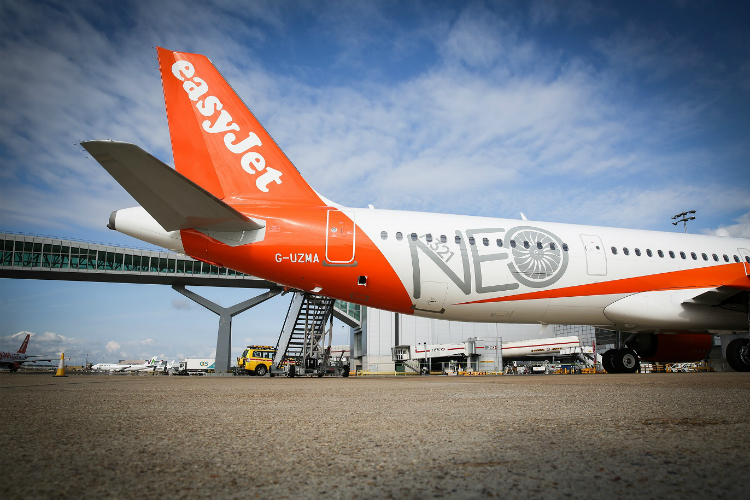 EasyJet Airbus A321neo Gatwick.jpg
The budget carrier revealed in its full year results on Tuesday (November 20) 47% of its equity capital has already been transferred out of the UK.

In recent years, the airline has diversified its operations into Switzerland and Austria, where easyJet Europe is now headquartered.

EU law dictates airlines must be majority owned in an EU member state or qualifying nation, and easyJet has has moved to achieve this ahead of Brexit, whatever the outcome.

"EasyJet's investor relations programme has focused mainly on Europe since 2016 with the intention of increasing this to above 50% prior to the UK's exit from the EU," said the airline in its results for the year to September 30.

"EasyJet's strategy will enable it to continue to be a structural winner within its chosen network in the European short-haul market and across all market conditions," the update added.

The airline's total profit before tax increased from £385 million to £445 million, which includes a £133 million hit from non-headline items such as the acquisition of Air Berlin's operations at Tegel airport, £65 million investment in IT and £7 million "Brexit-related costs" such as new airline operator certificates to register its aircraft in Austria.
Headline profit before tax increased from £408 million to £578 million.

Over the past year, easyJet flew 88.5 million passengers at a load factor of 92.9% (up 0.3%) with revenue per seat of £61.94 (up 6.4%). EasyJet expects capacity to increase a further 10% next year.

Total cost per seat rose to £57.26 from £53.78, with easyJet citing exchange rates, cost inflation and flight disruption, which included European air traffic control strikes and upgrades and weather events. Cancellations, it said, rose from 2,502 last year to 6,814.

Fuel costs, meanwhile, increased 11.5% (£122 million) from £1,062 million to £1,184 million.

Total revenue increased 16.8% from £5,047 million to £5,898 with revenue per seat up 6.4% from £58.23 to £61.94 and passenger revenue 15.4% from £4,061 million to £4,688 million.

EasyJet also significantly grew ancillary revenue to £1,210 million from £986 million, up 22.7%.
This, it said, was driven by new baggage price points (15kg/23kg), improved bag pricing algorithms to better reflect demand, additional revenue though allocated seating demand and improvements to the easyJet website to make it easier to add ancillaries.

Johan Lundgren, easyJet chief executive, said financial success and increasing customer loyalty "demonstrated the resilience" of the airlines operations.

"Our strategy continues to ensure we are well positioned for the future," said Lundgren. "We have made considerable progress on our new initiatives in holidays, business and loyalty, which will enable us to grow profitably. While disruption continues to be a major challenge for the industry, we are investing in resilience to help to mitigate the impact on our customers.

"Forward bookings are solid, with 50% of seats sold in the first half, in line with the prior year. We are confident in our positioning for the future and are focused on driving future returns, positive free cash flow over the longer term and maximising our headline profit per seat as we continue to deliver value for our customers and shareholders."