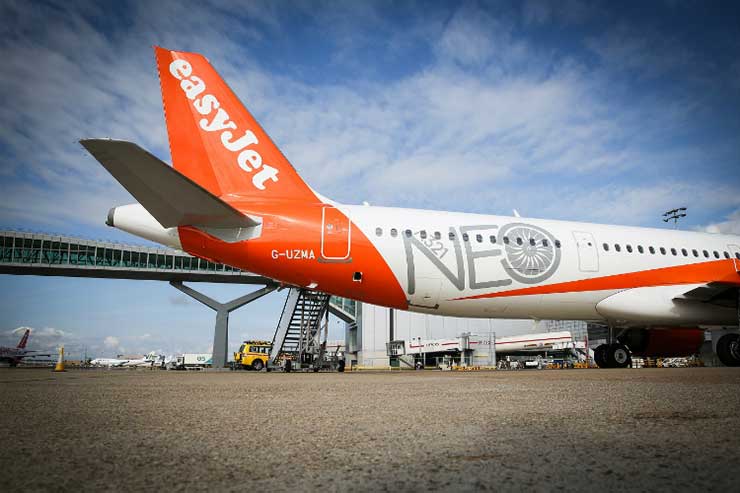 EasyJet Airbus A321neo Gatwick
Chairman John Barton issued an update on the airline's Brexit preparations following its 2019 AGM on Thursday (February 7).

Barton said while easyJet was confident a reciprocal UK-EU "right to fly" arrangement would emerge should the UK leave the union without a deal, it was prudent the airline continued to establish itself in Europe.

EasyJet announced plans in 2017 to establish a new airline, easyJet Europe, headquartered in Vienna so it could continue flying between EU countries under an Austrian operating licence.

It has also been pursuing majority EU ownership, a requirement to continue flying in Europe post-Brexit.

Barton on Thursday revealed easyJet had so far re-registered more than 1,000 pilots, 3,300 cabin crew and 133 aircraft in Austria.

Other preparations include further increasing its EU ownership to 49%, just shy of the 50% plus one share requirement to continue operations in Europe post Brexit, and setting up a new spare parts hub in the EU to "limit exposure to any logistical supply chain risks between the EU and the UK".

"Over the past two years, we have undertaken significant preparations for Brexit and we remain confident of our ability to continue flying whatever the Brexit outcome," said Barton.

He also confirmed easyJet's Austrian operation had been "ring-fenced" to ensure there is "no reliance on existing EU traffic rights by the UK airline".

"While we are operationally well prepared, as we get closer to Brexit, we remain focused on the broader external risks that could emerge, in particular in the event of a 'no-deal' Brexit," said Barton.

"These risks may be sector and/or non-sector specific and their impact is, by definition, less certain. This would include any impact on consumer confidence or the potential cost and operational impacts arising from increased friction in travel between the EU and the UK.

"Our focus remains on monitoring any such risks and being as ready as possible to put in place scenario plans to address them."
On the airline's EU ownership structure, Barton said if the EU declines to give airlines an adjustment period to comply with its ownership and control regulations, easyJet was ready to exercise powers to suspend shareholder voting rights "in respect of a small number of shares" to ensure ownership can be transferred to the EU immediately, ensuring the airline can continue flying in Europe.
Elsewhere, Barton revealed easyJet's headline profit before tax increased 41% last year, while revenue increased 17% fuelled by "very strong" passenger and ancillary revenue.
The numbers, said Barton, were achieved while delivering £107 million savings over the course of the year.
EasyJet also recorded record passengers numbers in 2018 of 88.5 million, up 10.2% on 2017.