eDreams boosted by machine learning technology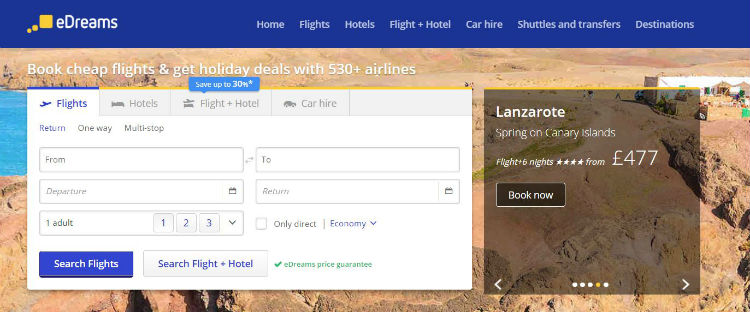 The Barcelona-based company, which owns brands such as eDreams, Opodo, Go Voyages and Travellink, said using this technology to create personalised offers had already helped to increase ancillary sales by 10%, and also flight bookings by 50% in "some scenarios".
The firm has created a set of algorithms across its platforms that can make up to two billion predictions for the type of travel options that will suit customers, including the most convenient flights and hotels, as well as additional services such as baggage or insurance.
Dana Dunne, chief executive of eDreams Odigeo, said: "Our machine based learning technology makes it quicker and easier than ever before for customers to access personalised, on-demand products and services.
"It allows us to personalise at scale, and protects customers' data during the process. Machine based learning is a win-win for our customers and business."