Ex-Super Break BDM Scott James opens travel agency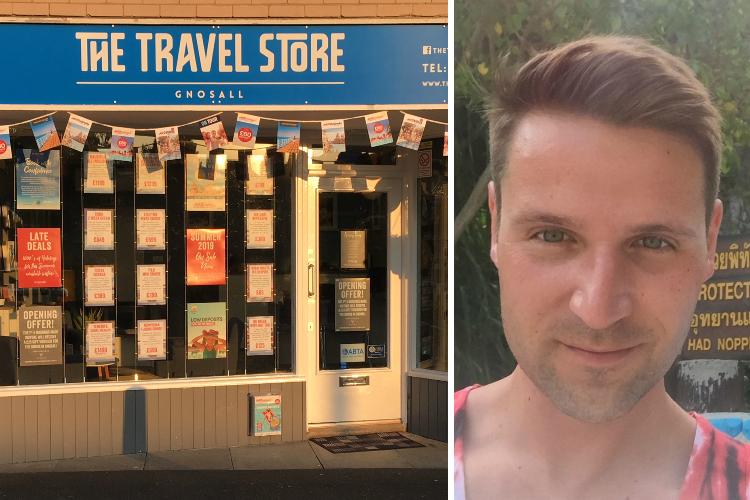 James opened The Travel Store Gnosall last week after nine years with the short-break specialist.
He told TTG that sales during his first week of trading in the Staffordshire village had "exceeded all expectations", hitting the store's target for the first month in just four days.
"The reaction from the community and other local businesses has been amazing," he said.
"Local agents too have been great and the number of messages I've received on Facebook has been lovely.
"They could have seen me as competition, but that's not been the case at all."
James has launched the shop, as part of the Freedom Travel Group, on his own but said he aimed to hire "ideally a couple more" staff.
He continued: "It was always a dream to own my own business and sometimes the stars align a bit… the shop space became available and everything fell into place.
"I absolutely loved my time with Super Break and so wouldn't have wanted to move to another operator, so it seemed like the right time to try something different."
The agency will target the long-haul tailor-made market, reflecting the needs of clients in affluent Gnosall, and has already signed up as a sponsor for the local 10km race next week.