Experience Sudan with new Cox & Kings tour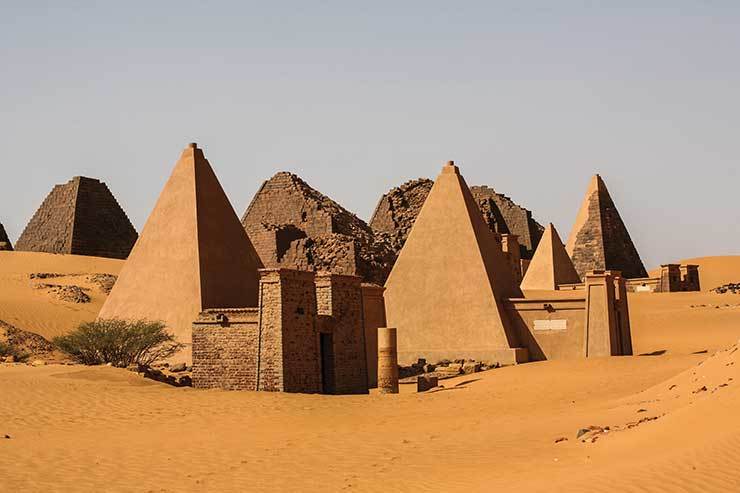 The Treasures of Ancient Nubia, an 11-day group and private tour, leads in at £2,945pp, with a special departure on April 13 with no single supplement.

It begins in the capital Khartoum, where Whirling Dervishes will perform, before the tour then proceeds to the ancient Christian capital of Old Dongola and the Unesco site of Jebel Barkal for views of the ancient burial site of Napata.

Other highlights include the necropolis of Meroe, with hundreds of burial temples on the banks of the Nile. The tour finishes in Khartoum with seats at a Nubian wrestling bout.

Africa product manager Louise Stanion said the operator was expecting strong interest in the tour, which can also be added to its Ethiopian Odyssey itinerary.

The programme also features a number of other new additions for 2017, including a 13-night solo traveller's tour to South Africa from £3,395pp. It begins in Port Elizabeth with a Big Five safari in the Amakhala Private reserve before heading to Knysna for a cruise.

The itinerary features a visit to a working ostrich farm before taking the Garden Route to Stellenbosch, with visits to vineyards and Dutch Homesteads before the tour ends in Cape Town. Pricing includes twin/double rooms for single use, welcome and farewell dinners, and a range of activities.

Elsewhere, new combined itineraries, such as a journey from Botswana to Zimbabwe, are on offer. This 12-day tour starts from £3,495, with clients taking to the water in Chobe national park in Botswana before crossing over to the Hwange, the largest national park in Zimbabwe. The itinerary ends with a visit to Victoria Falls.

Another option is a 14-day Wings over Kenya and Zanzibar tour, combining the Samburu and Masai Mara reserves with the beaches of Zanzibar. The tour is priced from £4,845pp and begins in Nairobi.