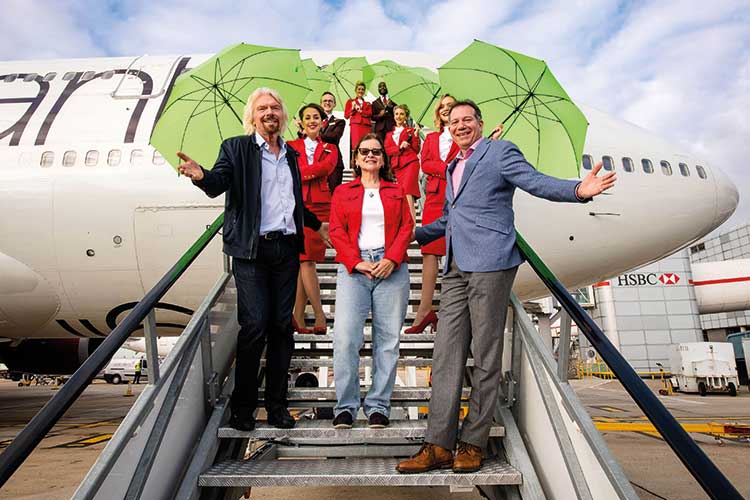 Virgin LanzaTech Gatwick launch
What some believed to be science fiction became a reality last week when Virgin Atlantic operated its first commercial flight using fuel made up in part from recycled waste industrial gas.

The fuel used on the Boeing 747 travelling between Orlando and Gatwick on Tuesday, October 2, was a blend of traditional jet fuel (derived from fossil fuels) and the first batch of a new material made by US firm LanzaTech, known simply as "jet", which itself is made via a two-stage process.

While there is nothing new about airlines developing sustainable fuels, Virgin Atlantic believes LanzaTech's product to be the most "commercially viable" option.

Currently, a 50:50 combination of traditional jet fuel and jet is qualified for use in aircraft. For its first commercial flight using the mix, Virgin Atlantic opted to use just five tonnes – about 5% – but this "can be built up [towards the 50% limit] over a few flights". Airline manufacturers believe the proportion of LanzaTech fuel used for commercial flights could increase to 80-90%.

Virgin Atlantic has been working with LanzaTech since 2011 on carbon capture and utilisation (CCU) technology that takes carbon-rich industrial waste gas from steel mills then recycles it into ethanol – gas that would otherwise be released into the atmosphere. The ethanol, in turn, can be used for a variety of low-carbon products, including jet.

The waste gas is fed into a reactor and, in a process with similar principles to fermentation, LanzaTech adds microbes, which consume the gas and ferment it to produce ethanol.