Exsus Travel to boost trade team and extend fam programme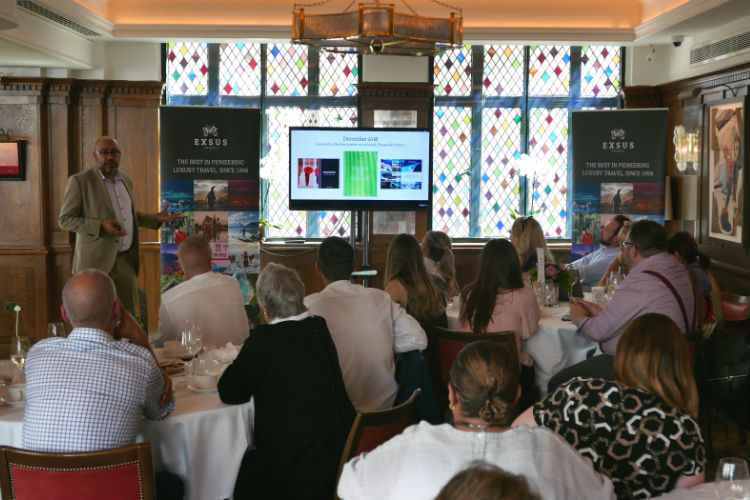 Head of trade sales Neil Sealy, who joined Exsus last June to lead a dedicated trade team, revealed the figures at a first anniversary lunch celebrating top-performing partners.

Over the past 12 months, Exsus has joined Aito and Abta, launched its first brochure for more than a decade and taken on three new trade-focused staff based in Norwich.

In April, Sealy led Exsus's first agent fam – to Iceland – before a second in Crete, with a third planned to Majorca later this year. Potential future destinations include Latin America and Asia.

Sealy told TTG fam places were awarded on the basis of "overall support" from agents, including engagement, enquiries, bookings and recommending Exsus to other agents.

Exsus's 37% growth in revenue, Sealy revealed, came off the back of "negligible" business with the trade during 2017/18 and therefore represented almost entirely new business for the operator.

He said Exsus would now look to consolidate its success by expanding its trade team "when the time is right" with new hires, starting with business development managers.

New destinations, meanwhile, include Jordan and Egypt, with Exsus planning to revamp its Caribbean programme to include smaller islands such as Guadaloupe and Martinique.
'We had to get our message to agents right'
"When I joined Exsus, there were several unknowns – this was the challenge that attracted me," said Sealy. "We didn't have a brochure, and some of our team hadn't worked with agents before.

"The brochure was extremely well received and led to an immediate increase in agent enquiries and bookings. The launch of our educational programme was also well received, and feedback on our first trips was very positive.
"For year two, I'm looking to consolidate Exsus Travel as a name within the trade, a brand agents trust and come to first when they have those fantastic enquiries.

"We have fantastic luxury product and a wealth of knowledge within the business; we just needed the right message to deliver to agents. I'm conscious agents have good existing relationships with other operators and we're not here to upset these – our message is simply to 'try us out' with any new enquiries."

A number of the Exsus's top-performing agents were honoured at the lunch, with Off Broadway Travel crowned short-haul agency of the year; Dorking Travel, long-haul agency; Baldwins Travel, large agency; and Quality Travel, small agency.