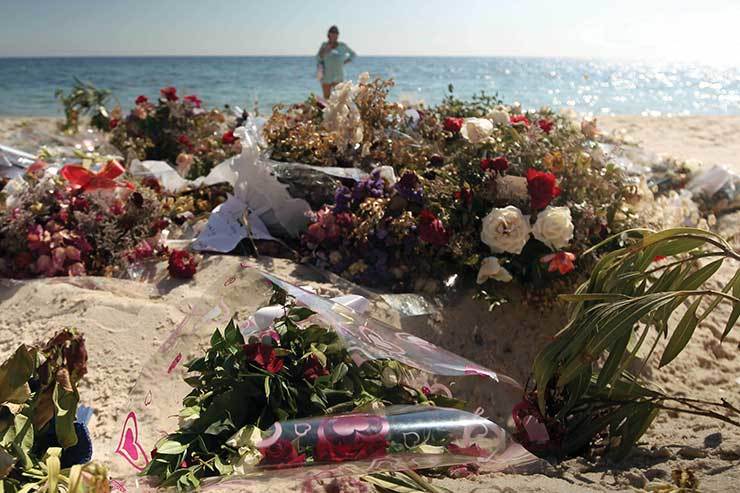 Picture: Press Association
The fourth pre-inquest review hearing into the deaths of the 30 British tourists killed in the attack at Port El Kantaoui was heard on Tuesday, at the Royal Courts of Justice in London.

Barrister Andrew Ritchie QC, representing some of the victims' families for solicitors Irwin Mitchell, claimed the UK government had failed in its duty of care in not persuading tour operators to stop sending tourists to the country following an earlier attack.

He said the Foreign Office had not acted quickly enough after the killing of 22 tourists at Tunis's Bardo Museum in March 2015.

"There is a line of thinking driving some of the families that the FCO failed some of the 60,000 families that went out post-Bardo," he said.

Ritchie told the High Court in London that he had seen no documents to say that the FCO knew that Tui or Thomas Cook had improved security after the museum attack in Tunis.

As part of its evidence, Irwin Mitchell also argues that during the 26-minute attack, no doors or gates at the hotels were locked, no alarms sounded and no police or soldiers arrived, despite CCTV coverage throughout the property.

The FCO's barrister, Andrew O'Connor QC, denied suggestions that the government had been negligent, insisting these claims were "not accepted".

Legal teams are now preparing to examine a report from the investigating judge in Tunisia, which will detail security measures taken by the country and the two hotels: the Riu Imperial Marhaba and the Riu Bellevue Park.

In total the attacks claimed the lives of 38 tourists – all of whom were Tui customers – and left 39 wounded. Coroner Nicholas Loraine-Smith said translation was nearly complete. "It will be illuminating, I can tell you, in certain areas. It will be very relevant to the issue of the emergency response by all involved, including the hotel."

The coroner gave permission for the FCO to vet the report after the UK government insisted some material could be "damaging to national security". The move means some evidence could be heard in secret.

Another pre-inquest hearing will take place on December 1 before the start of full proceedings on January 16. This will examine nearly 5,000 pages of documents, a digital reconstruction of the hotel made by the Metropolitan Police and footage of the attack.