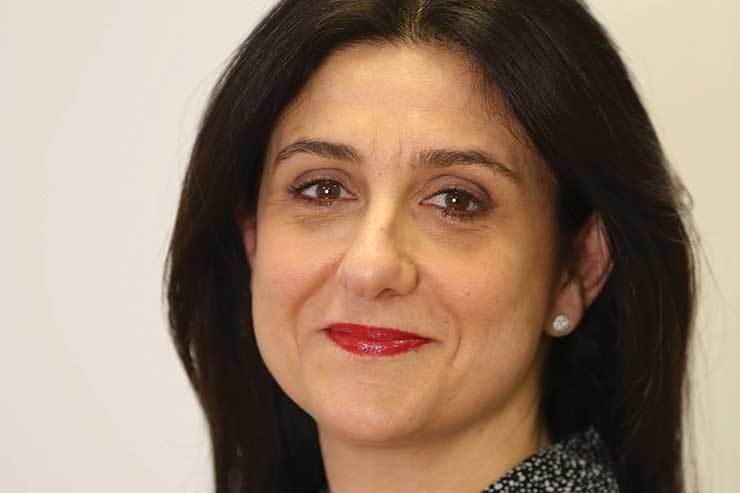 Christine Ourmieres-Widener, chief executive, Flybe
She may still be getting to grips with the nuts and bolts of Flybe's business but Christine Ourmieres-Widener is firmly focused on two issues: Air Passenger Duty (APD) and Brexit.

The chief executive, who joined the airline in January, has spent her entire career in the aviation world – from starting out in Air France's maintenance department to becoming boss of the regional airline CityJet.

Now in the pilot seat at Flybe, Ourmieres-Widener has already identified several clouds on the horizon that she is keen to raise with the government.

The first is the contentious APD tax, which Ourmieres-Widener believes has a disproportionate effect on Flybe as it is a regional airline with a short-haul programme – and especially because 85% of its passengers are from the UK.

She argues that the £13 in tax charged for an economy seat for any trip less than 2,000 miles is proportionally unfair when compared with the £73 that anyone travelling more than 2,000 miles in the same seat now pays.

While the Scottish government has discussed lowering the tax, Ourmieres-Widener is keen to keep the pressure on Westminster to ensure that the issue is not forgotten.

"We are already working in a very [price-] sensitive market," she says. "It is not about whether these are big fares – it is whether they are affordable fares, and on top of that tax can be very high.

"APD is something we should all fight [because] it costs so much.

We need to be part of the discussion and explaining the impact [to the government]."

Like many of her competitors, Ourmieres-Widener says her other main concern is Brexit, and she is keen to discuss its potential implications with the government.

She is especially concerned that the UK's departure from the EU could ultimately lead to its exclusion from the continent-wide open-skies arrangement.