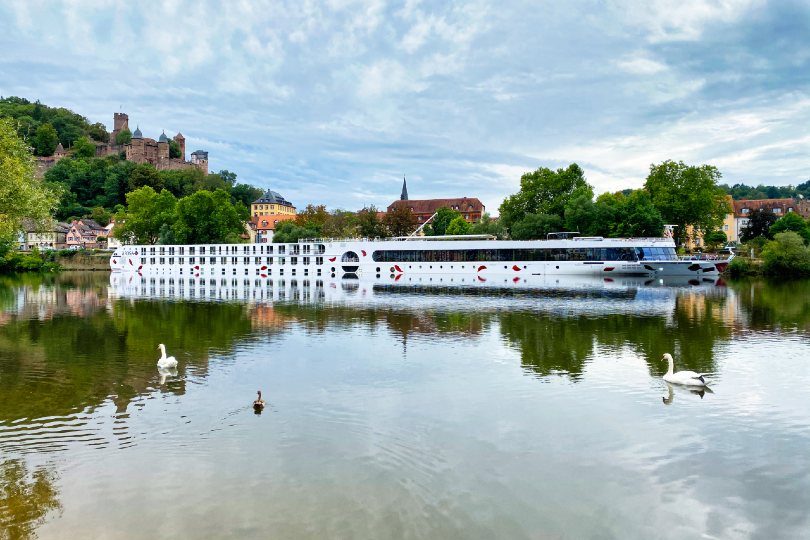 R-Rosa Silva resumed sailings on Sunday (27 September)
A-Rosa's fourth Rhine ship, A-Rosa Silva, resumed sailing at the weekend, marking the complete return to service of the line's Rhine fleet.
Silva embarked on its first sailing for several months on Sunday (27 September), the first in a series of seven-night Main Romantic cruises.

Sailing from Cologne to Nuremberg, and vice versa, guests onboard Silva will take in several Unesco World Heritage sites en route.

A-Rosa's Rhine fleet will sail a variety of Rhine and Main itineraries over the coming months; Silva, meanwhile, will sail two Moselle cruises towards the end of October, before some pre-Christmas festive cruises.