G Adventures: Making strides by giving back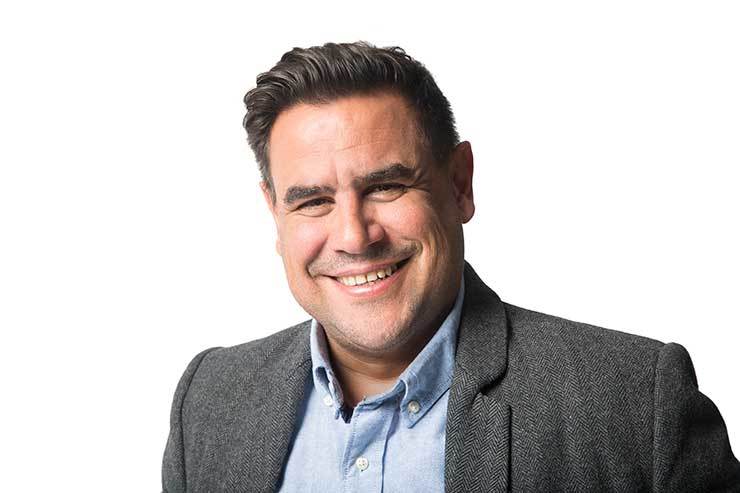 Sharelines
---
G Adventures' Brian Young talks about community projects key to the business and helping change lives
---
On a hot dusty street in downtown Delhi last year, a teenager stood with the UK boss of G Adventures, and gesticulated down a dark winding alleyway, shyly pointing out where he used to sleep. He was a tour guide with the Salaam Baalak Trust – an organisation that in partnership with G Adventures employs former street children who offer city tours "with a difference", showing tourists the underbelly of the India capital, weaving their own life stories into the tours as they lead groups through the city's streets.

It was Brian Young's first outing with G Adventures, just three weeks after he joined the company in March 2015. "I found it so inspiring. We were really taken under the skin of Delhi," he says passionately.

It is also in the India capital where another of G Adventures' partnership charities has flourished. Women on Wheels, which was launched in 2008, empowers women from poverty-stricken backgrounds, enabling them to gain "livelihoods with dignity".

It partnered with G Adventures in 2014, initially providing women drivers for all G Adventures female travellers – in turn offering female tourists more security.

The move proved such a success that within the last year G Adventures decided to roll it out, and now uses Women on Wheels for all transfers in the city – both male and female. "These drivers are women that might not otherwise have been able to have a job because they're not educated or because they have children," Young explains. "It empowers them and gives them a sense of pride. And that will influence the next generation."

It is this side of G Adventures – its focus on helping communities in the places that it operates – which Young seems most proud of. It is now a year and a half since he joined the company – a whirlwind 18 months in which Young admits he has learned a lot – "five years ago I would have thought small group touring was niche; now I know just what a huge opportunity there is for it". But despite revealing his own grand ambitions for growing the business, it is the company's mantra of "changing people's lives" that he consistently returns to.
Social mission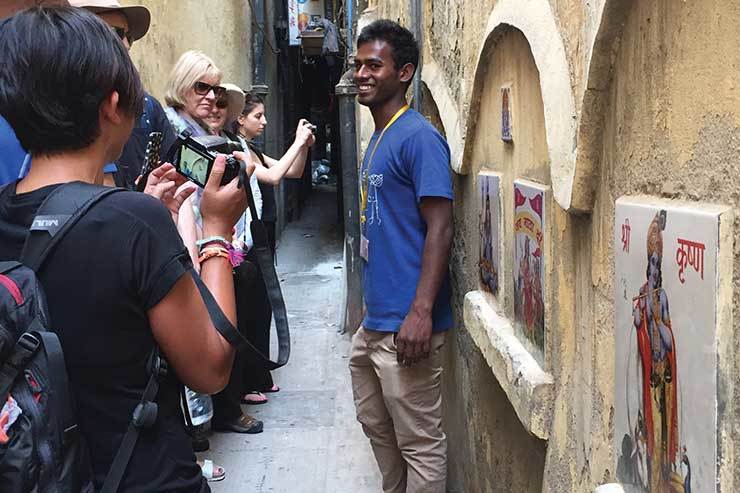 He points out that G Adventures' social enterprise partnerships such as Women on Wheels and the Salaam Baalak Trust are just two of 25 projects which G Adventures currently runs or partners with to better people's lives across the world. And this is set to increase by two thirds if the founder of G Adventures has his way. Bruce Poon Tip announced at last year's "G Stock" (the annual company meet up for employees around the globe which takes place every September in Toronto) that he wanted the company to create another 50 social enterprise projects within the next five years. "It will mean that eventually 93% of G Adventure passengers will undertake a social enterprise project on their tours," says Young.

And this focus on ethical travel makes good business, as well as moral, sense, Young says. "People want more out of their holiday now – they want more of a community connection and want to get under the skin of a destination. People want to feel like they are giving back to the community they are travelling in.

This sector is growing massively," he adds.

But does Young believe small group touring could replace the typical sun and sea holidays still favoured by many – and the staple of his former bed bank business On Holiday Group? "I don't believe flop and drop breaks are dying – people still need to switch off," he admits. "But I do think people are taking shorter holidays."

"We're not niche," he adds. "We're not seen as a second holiday. "People are swapping out breaks like cruises to take our holidays. We go to iconic destinations to see iconic things."

And there are a lot of iconic destinations in G Adventures' portfolio. The company operates 650 programmes in 90 countries, including unique tours such as its Jerusalem offering, which includes two tour guides – one Israeli and one Palestinian – "to ensure travellers are offered different perspectives".
New additions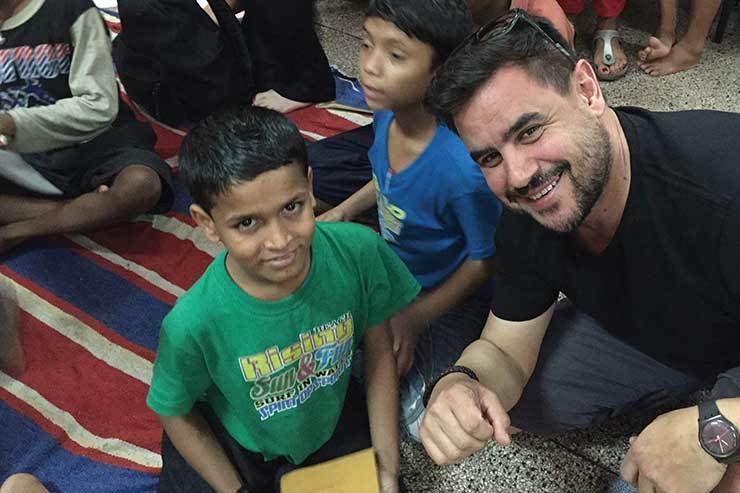 This year saw the introduction of 75 new tours and Young hints that more announcements for next year could be made at G Stock 2016, which takes place later this week. He adds that the National Geographic programme (launched at last year's G Stock) is also "going really well", as is G Adventures' new river cruise offering, which began in June on the Mekong and is proving popular for all ages. "One of the passengers on the first sailing was an 83-year-old man travelling with his 20-year-old granddaughter," Young grins.

It is the popularity of programmes such as this that has helped fuel the company's impressive growth. Last year's turnover was "in excess of £300 million". Globally it now employs 1,500 – 65 of whom are based in the UK. And despite its Toronto beginnings, it is the UK – closely followed by Europe – which remains G Adventures' biggest market. Around 27% of the company's passengers are from the UK, and with Europe and South Africa (the three markets which Young looks after) combined, this grows to just under 50%. In third place is the US, followed by Australia and then Canada.

In the UK, Young says it is travel agents who are driving the growth. Between 75-85% of G Adventures' sales are made through the trade here. "It's a huge partnership," he admits. "We've always been a partnership business. We're selling a high-touchpoint product – travel agents are brilliant because they can match up the right customer with the right tour."

And it is precisely because agents are so integral to the business that G Adventures has become so ubiquitous at conferences this year. "We painted everything purple," Young laughs. "We wanted people to know who we are; what we are and why we do what we do."

And Young promises next year will see more of the same again – "there'll be a lot more purple at the conferences. We want agents to know this is about building long-term partnerships with them. We want them to be successful – for us it's all about putting the foundations in."

This includes expanding G Adventures' on the road sales team in the UK. "We're currently recruiting for two more, so we'll have a total of nine by the end of this year," he says. One of these will also include a permanent sales rep for Ireland.

And then there are the "Special Agent G" days, launched last year. Young is tightlipped about what the days involve – only that the selected agents "are invited to London for "experiential training". "It's training done in a very different way for education and immersion," he says with a grin. It clearly works – Young says the business has seen sales "go through the ceiling" following agents' participation in the special training days. "One agent went from selling nothing of ours to 200% growth," he says.
Delivering the dream
Another way the company is growing its business – both with customers and agents – is through its "chief experience officers" or CEOs. It's the title Poon Tip christened G Adventures' tour guides ("Bruce believes they are the most important people in the company because they deliver the dream that we sell", says Young). The operator invites a number of CEOs to the UK where they spend two months visiting agents and presenting customer evenings. In the last year the UK has welcomed Harry from Cambodia, Harold from Peru and Ora from Rajasthan. More recently, it was Naryan from Nepal.

"He came over at the start of this year and talked to agents and customers about the country and how it was after the earthquake," Young says. "He told them the best way to help Nepal get back on track was to visit." He must have been convincing – G Adventures' UK bookings for Nepal were higher this year than before the earthquake in April 2015. Young attributes this directly to Naryan. "It's great for him too," Young adds. "He might never have had the chance to come to England. You see. We're changing their lives too," he smiles.