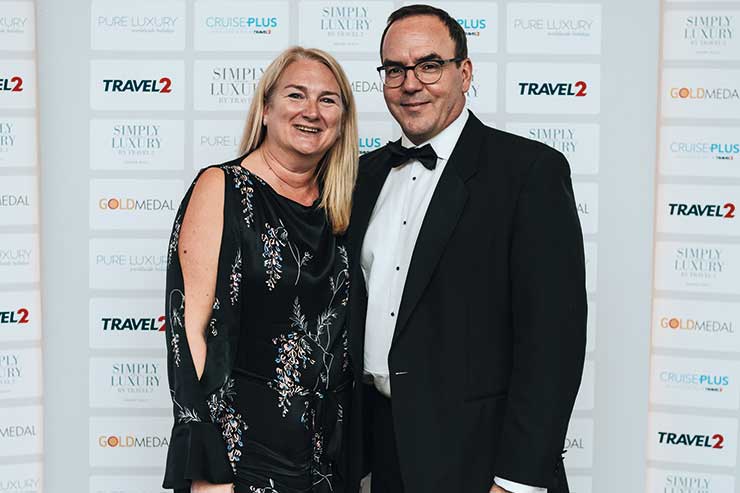 John and Lisa, Gold Medal Travel 2
The multi-million pound project is expected to take 12-18 months, working with technology provider Inspiretec, and will see agents given access to more short-haul, airline and bedbank product contracted by parent company dnata Travel Europe.

Chief executive John Bevan said a technology overhaul was overdue. "The websites haven't necessarily been front and centre of our B2B businesses," he admitted. "We've focused on client service and sales support, which is hugely important, but we can bring so much more to the table."

The Travel 2 site will migrate to join Gold Medal on Inspiretec's Travelink platform, but Bevan insisted the two new sites would be bespoke.

"Each brand has its own objectives, and the new sites will be configured differently – they will not be replicas of each other.

"We could have taken the cheaper option and built one version, but we know we'd upset a lot of agents."

He promised the new sites would improve product search, management of bookings, quote acceptance, itinerary building and other processes, and offer agents interactive brochure content to show to customers.

Agents are also to be given wider access to dnata's product portfolio, particularly for Mediterranean and city break destinations, to bolster the existing short-haul product offered by Travel 2's Simply Luxury brand.

"Dnata has more than 70 people working in contracting globally and we want to offer more of that supply to agent partners," said Bevan. However, he downplayed how sizeable short-haul could become for the two trade-facing brands.

"We don't expect this to become core, but if an agent has a client who wants to do short-haul, then they'll be able to do that without leaving the Gold Medal or Travel 2 platform, and with the security of our well-established group."

Bevan also revealed expansion plans for dnata's specialist B2C tour operator, Travelbag, which currently has six high-street stores.

"We have an ambition to grow Travelbag by 50% in the next three years," he said. "I'd like us to open three stores a year for the next three years."

A new managing director, to be announced shortly, has been appointed for the brand, starting in April.

Bevan insisted the high-street presence of Travelbag was not a threat to agent partners.

"Travelbag sells only direct, and is very specialist; all the marketing is for Vegas, Dubai, Africa, and there are plenty of places Travelbag doesn't do," he said.