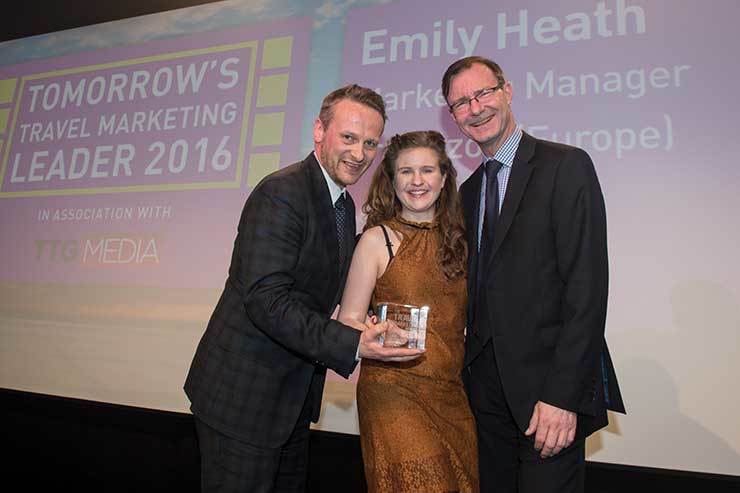 Travel Marketing Awards winner 2016
Entries are now open for the 2017 Travel Marketing Awards, which are again being held in partnership with TTG Media.
Now in its ninth year, the awards, which are run by the Chartered Institute of Marketing's Travel Industry Group (CIM Travel Group), are divided into four categories: advertising, marketing, digital and campaign.

They are open to any company that has carried out travel marketing and advertising over the eligibility period – from September 1, 2015 to August 31, 2016 – and can be entered at thetravelmarketingawards.com/awards.html

There is also a Tomorrow's Travel Marketing Leader award to honour the brightest travel marketing professional of the future.

Last year the award was won by Travelzoo's Emily Heath (pictured right).

The accolade builds on the success of TTG's 30 Under 30, and invites young travel marketing professionals from across the sector to enter.

Nominees must be under the age of 30 and consider themselves to be a travel marketing leader of the future. They can also be nominated by a colleague.

Steve Dunne, CIM Travel Group deputy chair, said: "Entering and winning the awards is good for a brand's reputation and morale of staff and clients alike – they give travel brands and agencies the ideal opportunity to showcase their work".

The awards will be presented on March 14, 2017 at Grosvenor House Hotel, London.